Wild swimming UK 2023: essentials to start open water swimming
Wild swimming is a free pasttime that's great for body and mind - but there are some pieces of kit that are worth investing to to get the most out of it. Here's what you need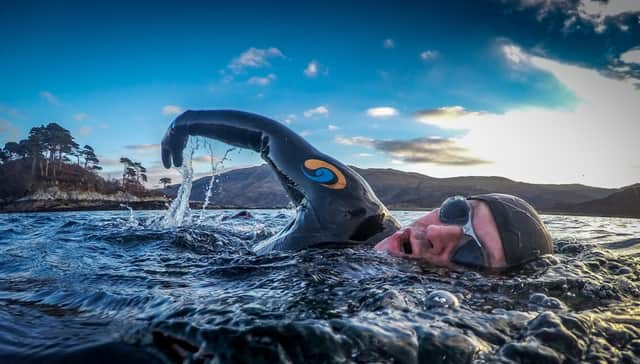 This article contains affiliate links. We may earn a small commission on items purchased through this article, but that does not affect our editorial judgement.
The popularity of wild swimming has exploded in recent years, with the mental health benefits being increasingly promoted by its advocates. Now many of those once secret spots are meccas for bathers, and the term 'wild swimming' is used to encompass outdoor dips in any patch of safe outdoor water, whether inland or on the coast.
For a hobby that can essentially be enjoyed for free, there's a rapidly building market for kit that is making the activity big business. If you're the competitive type who wants to gain every advantage possible in the water, then it could cost you a fortune; for the rest of us it's important to carefully consider what your priority purchases are.
For example, if you're the type who is planning on dips all year round in colder water, then it's worth spending money on the stuff that will keep you warm before, during and after your swim.
Besides being hardy souls, wild swimmers also tend to be an environmentally conscious lot, so in this list we've considered some of the many products with environmental creds.
Whether you're the sporty swimmer or a quick dipper, there should be something here that will increase the enjoyment of your next wild swim…
Wild swimming is growing in popularity
A trends report published by Outdoor Swimmer in January of this year revealed that 45 per cent of swimmers increased how much they swam outside in 2020, estimating that participation in outdoor swimming in the UK has increased by between 1.5 and 3 times since 2019.
Mountain Warehouse has also seen a surge in interest for outdoor water activities, with searches for wetsuits on its website recently increasing by over 495 per cent, and sales of wetsuits from January to March 2021 growing by 229 per cent.
The benefits of open water swimming
Mr Whitehead says, "Open water swimming is a fantastic way to get away from the stress of everyday life, reconnect with nature and exercise without being confined to a pool.
"The cold water increases your metabolism, boosts your immune system, and even improves your circulation.
"Swimming is known to improve your mental health by producing dopamine and endorphins, but even better than that, the cold water accelerates the release of endorphins even further, making you feel great both during and after."
So - Leap In! Here's what you need.