Calm and confident Moorcroft ready for his ring return
James Moorcroft is feeling calm and confident as he prepares to end a 16-month wait to fight again.
By Stuart Bannerman
Published 26th Apr 2021, 09:14 BST- 2 min read
Updated 26th Apr 2021, 09:16 BST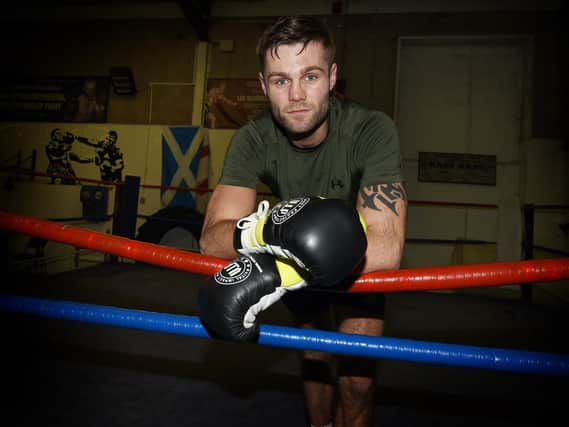 The Hindley fighter will take on Sheffield boxer Anthony Tomlinson on Friday, May 21 in front of a limited crowd.
It will be Moorcroft's first fight since a defeat in January 2020 due to the pandemic. He had previously been unbeaten since turning pro in 2017, chalking up 13 wins.
He said: "I'm buzzing, I can't tell you how excited I am to be fighting again.
"It's not just about being back in the ring again, it's also a huge fight for me.
"I think he's ranked 13th in Britain and he's destined for big things, so I hope this is the turning point in my career.
"The welterweight division in this country is flying at present, there are so many strong fighters in the top 15 so this is a great chance for me to climb back up on the edges of the top 10.
"I know what he is about, I know I'll have to be on my game but I'm very confident I can get the win."
The event is being staged on the carpark of Sheffield Arena, with Moorcroft's fight headlining an action-packed card.
It has been organised by Sheffield promoter Dennis Hobson and is the first of a new run of open air shows in the city under his 'Fight Academy' banner, following the success of their drive-in shows last December.
The fight could even be broadcast on TV.
Moorcroft's opponent Tomlinson, 29, has seven knock outs on his unbeaten 12 fight record.
The Wiganer could be forgiven for having some nerves after so long out but having been working hard during lockdown with his new coach - former WBA lightweight world champion Anthony Crolla - he said: "It's probably the total obvious to be honest.
"I've done a lot of extras and I've been working on different things, I feel better, I feel mentally I'm ready for it.
"I think it will be a game of chess, a good thinking fight.
"He has a lot of power, I watched his last fight and I can't see him improving on that, whereas my last performance was the worst I can put in and I've changed things around since.
"I think this will be my breakout fight."
Moorcroft thanked his sponsors who have stuck with him during the lockdown, adding: "I can't thank them enough, they've backed me from the start and allowed me to do this as a full-time job when I've had no fight for more than a year.
"This is a chance for me to give them back,