How James Moorcroft hopes becoming a dad will spur him on
James Moorcroft believes becoming a dad will help propel him to greater things this year.
By Phil Wilkinson
Published 16th Feb 2021, 15:03 BST- 2 min read
Updated 16th Feb 2021, 15:04 BST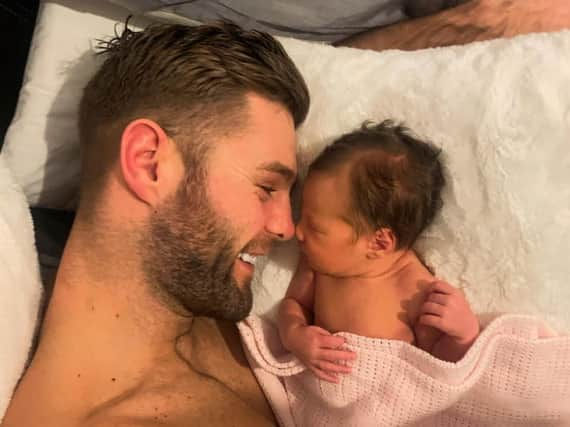 He and partner Hannah welcomed baby Mia into the world late last month.
And as he waits to discover when he can return to the ring, Moorcroft says the seismic change to his life has made him more motivated than ever to climb the professional rankings.
The 27-year-old said: "It's been an absolute whirlwind.
"It's our first baby and I'm just over the moon, like I'm sure any new dad is."
Asked if it may impact on his career, he said: "I really think it'll help me become a better fighter – my motivation is through the roof now.
"Hannah was absolutely amazing and after seeing what she went through with the pregnancy and labour, I'll take a hell of a lot of that into my next fight because as hard as I may have it at times, it will be nothing compared to how hard she had it.
"As well as that, I've got a whole new reason to be successful.
"I was always fighting for my family but now, I've got a daughter, and I want to give my girl the best life possible."
Moorcroft, from Hindley, last fought in January 2020 when he suffered the first defeat of his professional career.
During the lockdown, he linked up with a new coach – former WBA lightweight world champion Anthony Crolla.
He is hoping the vaccine rollout may pave the way for him to return to the ring in the spring as he aims to add to the 13 wins he has had since turning professional four years ago.
"I'm hoping I'll have something soon," he added. "Whenever it is, I'm ready – I love training and boxing and I'm good to go."