Admin: 'Exclusivity will remain' in Wigan Athletic sale process
Paul Stanley insists an 'exclusivity' clause will remain in any future deals to take control of Wigan Athletic – to keep the football club afloat.
Published 5th Jan 2021, 20:05 BST

- 3 min read
Updated 5th Jan 2021, 20:18 BST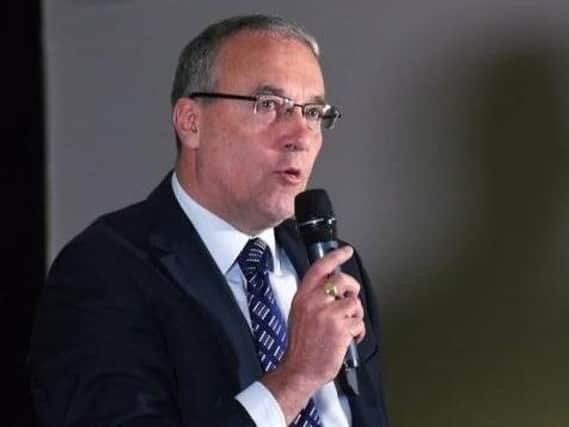 Latics are back to seeking a buyer after the Spanish bid sensationally collapsed on Tuesday after a 12th-hour attempt to tweak the terms of the deal.
The Spanish had been in the hotseat for more than three months while the EFL deliberated, after their offer was initially accepted on September 30.
Having handed over a substantial deposit – understood to be £300,000 – they were granted exclusivity, which prevented any rival bidders from getting involved.
That process has been criticised in recent months, by Wigan MP Lisa Nandy as well as some of the other interested parties.
The official Supporters Club also today issued their desire for exclusivity to be dropped from the process moving forward.
But Stanley gave extremely short shrift to the idea – on basic economic grounds.
"Here's a simple question for you: How do we pay the wages for February?" he told Wigan Today.
"I haven't got any money, so who is going to pay the players without a deposit?
"And nobody is going to give me a deposit if there's no guarantee of exclusivity.
"Think about throwing it open to everybody – and we had 120 interested at the start, which turned into 20 or 30 genuine – and say they can all have a go at it without putting down any money.
"Firstly, how are we going to deal with that? Secondly, how are the EFL going to check that many people at once?
"The practicalities of this are just ridiculous."
Stanley also took exception to being advised how to do his job by people he feels do not fully understand the process.
"We don't live in a socialist world where you write your own rules as you go along, everyone's nice to each other and everyone plays to the rules," he said.
"Am I going to play to idealistic rules, or am I going to play to rules that enable businesses to survive? I'm going to go with the rules of survival.
"And to be honest it's unhelpful for people to be coming up with things like this, because it creates the idea among the public that there is a realistic chance of this happening.
"This idea that we're being unreasonable, we should be opening it up to everybody, there's people who want to build us a hospital as well as save the club.
"That is not how the world works. And thankfully that is not how it works. Because that way you would never get an answer to anything.
"If somebody has the money, and they want to buy it, what on earth is the issue of putting down a deposit?
"You've also got the Supporters Club, who have £870,000 burning a hole in their pockets.
"They could give us £300,000 and they could have that exclusivity.
"I'm more than happy to do that if the Supporters Club give us £300,000 to pay the wages.
"If they want to do that, they can do what they want.
"But I can guarantee you - and it's always the same with these people who don't understand money – when it comes to these people writing the cheque out, it all changes, and they suddenly understand money very quickly."