Admin's challenge to would-be Wigan Athletic buyers
'Put your money where your mouth is!'
Published 6th Jan 2021, 12:13 BST

- 2 min read
Updated 6th Jan 2021, 12:16 BST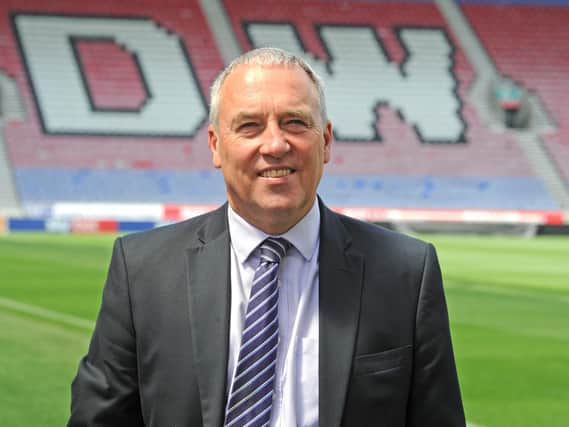 That's the message to wannabe buyers of Wigan Athletic from co-administrator Paul Stanley who, like everyone else, is struggling to come to terms with the events of the last 24 hours.
With the Latics fanbase waiting for the EFL to finally approve the Spanish bid, which had been initially accepted on September 30, the admins released a statement to say the deal was off.
The Spanish, at the 12th hour, reduced their offer by 50 per cent, which throws open the process once again – with Stanley all ears to new offers.
"Everyone's been telling me about all these interested parties, who were desperate to buy the club first time round, even though it had been up for sale for three months," he told Wigan Post.
"An hour after the Spanish money came in, there were hordes of them saying they were about to send the money over. Most of it was nonsense, but I have kept in touch with some of them.
"We know who they all are, they've already been in the data room, they have all the information, they know nothing's really changed from when they wanted to buy it.
"Obviously the team's down the bottom of the table, but if you're a long-term investor it's still pretty much the same deal on the table.
"You're still getting a very good club, really cheap. It's whether people are willing to take that gamble in the middle of a worldwide pandemic."
Stanley also lifted the lid on the events that saw Latics' 'Spanish saviours' prove to be another false dawn.
"We were so desperate to keep it alive, right to the end," he said. "They told us they were halving the money, and they wouldn't be paying the 25p in the pound.
"We went back to them and told them we could work with that, but they'd get a 15-point deduction – which they weren't happy with.
"That's obviously not in our remit, there's EFL rules and regulations in place, and an insolvency policy.
"If you're not going to pay the non-football creditors 25p, firstly they don't have to transfer the share to you, and secondly there's also a number of other sanctions at their disposal that they've never had to use before.
"The deal in the end just wasn't workable and, in the end, they must have known it wasn't workable.
"It looks like it was just their way of saying they'd changed their minds, and they were out.
"That money definitely moved on December 24, and it was definitely cleared in their solicitors' account over Christmas.
"They confirmed that to us, and I know the solicitors, they're not just going to make it up.
"I don't know what's happened between Christmas and New Year, but something's gone on to make them get cold feet."