Admin's Christmas message to Wigan Athletic fans
Gerald Krasner has a simple Christmas message for all Wigan Athletic supporters waiting with bated breath for a takeover decision: "Be patient."
Published 23rd Dec 2020, 12:43 BST

- 2 min read
Updated 23rd Dec 2020, 12:44 BST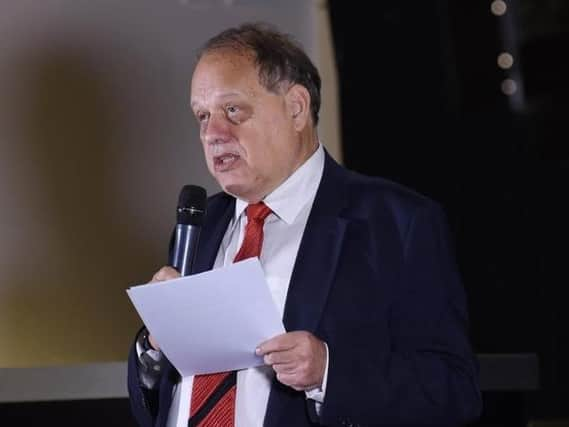 While the Latics fanbase continues to wait for the EFL to make their decision on whether to give Felipe Moreno the green light, Krasner says there's nothing now that can be done other than to wait.
"Be patient - that would be my Christmas message to all Wigan Athletic fans," he told Wigan Today. "Be patient.
"Of course I can understand how they're feeling.
"But there's nothing else we can do that we haven't already done, and all we can do is wait."
Fellow administrator Paul Stanley has revealed the delay is down to the legal mechanics involved in the deal, with no major problems relating to either the figures or personnel involved.
"The EFL never had any issues with Moreno the first time round," he said. "And they don't have any issues with Moreno this time round.
"He has independent funding, massively more than he needs, and obviously they set up the new holding company last week to clear up any issues with any relatives of (Jose Miguel) Garrido Cristo who were in there.
"None of this is an issue - there people aren't an issue, the money's not an issue.
"It's only the mechanics of getting a load of legal agreements through a load of lawyers."
Stanley also sympathised with the Latics fans who have been praying for a successful resolution to this since the shock of being placed into administration on July 1.
"There isn't a button I can press to make this happen - I wish there was," he added.
"I can't just get in my car and drive somewhere with some documents and deliver them myself.
"The only things I can control are sorted.
"I know the Council have had some issues with staff not being well, but Paul McKevitt there has gone the extra mile to get it over the line, absolutely above and beyond.
"To be fair, I know the Council has had a bit of criticism from some quarters.
"But in our experience, they've been very supportive all the way through.
"We're still hoping to get this done before Christmas, but whether it'll slip a day or two past, I don't know...we're not in control of that."
Read unlimited Wigan Athletic and Wigan Warriors stories for less than 70p a week by subscribing to our sports package here