Everybody in the game must stand up against the despicable and preposterous European Super League proposals, says Craig Salmon
Tongue in cheek perhaps, but I have noticed a number of posts circulating on social media from shall we say, unfashionable football clubs in this country.
Published 19th Apr 2021, 09:53 GMT

- 2 min read
Updated 19th Apr 2021, 10:26 GMT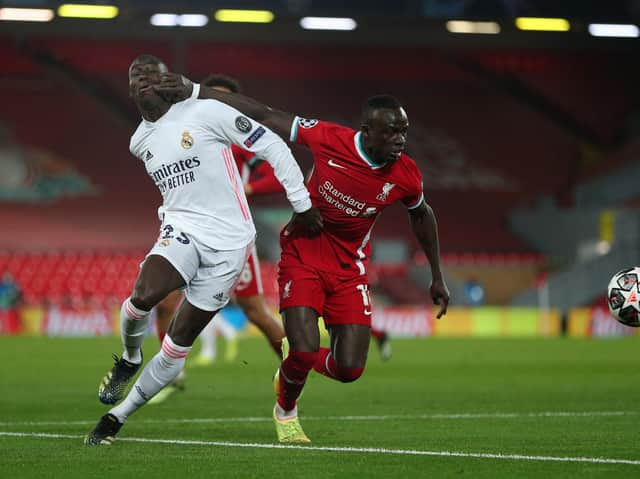 On hearing news that several of Europe's so-called top clubs have signed-up to a proposed new European Super League a few non-league outfits took the opportunity to issue ironic "statements" that they had indeed declined an invitation to be one of the founding clubs of the competition.
You can sort of understand the self-deprecating reaction to the bombshell news which has rocked football over the past 24 hours and anything which keeps this subject topical is important.
But this is no time to joke around and roll over.
Manchester United, Liverpool, Arsenal, Chelsea, Manchester City and Tottenham Hotspur are the six English clubs who appear intent on turning their backs on 150 years of history and tradition domestically and joining a no relegation, competition-killing European League alongside Real Madrid, Barcelona, Athletico Madrid, AC Milan, Juventus and Inter Milan.
Red Devils co-chairman Joel Glazer described the move as a "new chapter".
Oh right, I am guessing that's what Hitler said when the Nazis rose to power in Germany in the 1930s.
Make no mistake about it, this is akin to a dictatorship, an affront to football democracy - all-powerful, multi-million pound entities riding roughshod over the authorities which have governed the beautiful game for more than a century - and the rest of the game.
Everybody within the game must stand as one to fight against such a despicable, greedy and self-serving initiative.
From UEFA, the Premier League, the Football League, the non-league game, the broadcasters - right down to the fan who sits in his armchair - everybody must stand up and fight back.
UEFA and the Premier League must hit the clubs with the toughest of sanctions - ostracise them completely.
Fans can turn their backs - stop TV subscriptions, don't buy the merchandise.
Over the years, we have seen football monopolised by the so-called big clubs far too much for my liking.
For example in the 30-year history of the Premier League., only seven clubs have won the title - compare that to the 1960s when eight clubs were crowned champions in that decade alone.
At least the competitive element of football has never been compromised over the years - until now.
How can it be right that clubs such as Arsenal and Spurs - who have never won the Champions League or the European Cup, as it was in its previous guise - be allowed to dine at Europe's top table every year with no fear of losing their place?
Support us and become a subscriber today. Enjoy unlimited access to local news, the latest football stories and new puzzles every day. With a digital subscription, you can see fewer ads, enjoy faster load times, and get access to exclusive newsletters and content. Click here to subscribe.