Father casts doubt on Wigan Athletic star's future
Josh Windass' father Dean admits he's unsure if his son will see out his Wigan Athletic contract - and believes he 'should never have left Glasgow Rangers' in 2018.
1st May 2020, 1:59pm
- 2 min read
Updated
1st May 2020, 2:00pm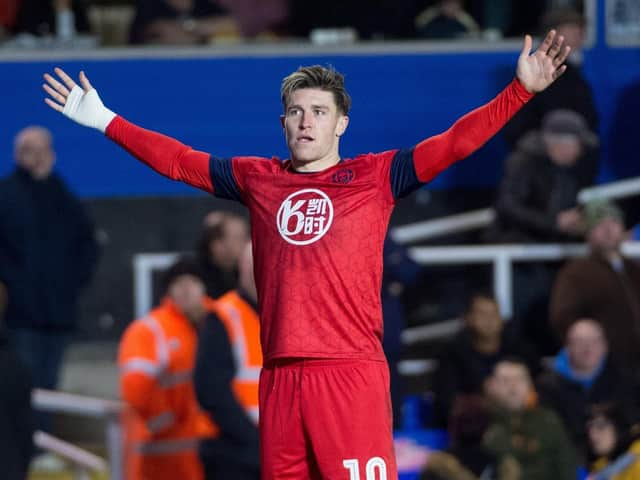 Windass jnr is currently on loan at Sheffield Wednesday until the end of the season – whenever that may be – having been allowed to leave the DW Stadium in January.
The forward still has 12 months remaining on the three-year deal he signed after Latics paid the Scottish giants around £2.5million for his services.
And Windass snr says the Covid-19 pandemic has only added to the confusion regarding Josh's future.
"I don't know what's going to happen at the end of the season," Dean said.
"If Josh goes back to Wigan or Wednesday make it permanent, nobody knows what's going to go on.
"He was coming off a tough spell at Wigan and he should never have left Glasgow Rangers in my opinion.
"But he's a man, I just advise him as a dad, not as a footballer.
"He's a grown man and I just say 'you do whatever is good for your career'.
"He left Glasgow Rangers and went to Wigan for about £2.5million I think it was, started reasonably well for Wigan and then things happen with football and then subsequently the club agreed for Josh to go out on loan.
"Sheffield Wednesday came calling and I said yes straight away, a massive club, great fanbase.
"Wednesday were going through a bad time at that stage where they couldn't bring in players.
"I don't know what's going to happen with Josh, he's got another year left at Wigan at the end of the season when it finally does finish.
"I don't know whether he is going to stay but I'm sure that the two clubs and Josh will sort that out.
"I can't obviously speculate on that because I don't know. Josh won't know.
"He'll want to finish what he started at Sheffield Wednesday until the end of the season and then see what happens."
Dean also revealed the role former England striker James Beattie played in bringing Josh to the attention of Wednesday boss Garry Monk.
Speaking to Alan Biggs on his Sheffield Live show, Dean added: "When Garry was playing for Swansea, I played against him loads of times. We had a few run-ins on the pitch!
"But wherever he's been manager, whenever he's come to Hull, I'd have a chat with him and James Beattie (who was on the Birmingham coaching staff under Monk).
"Obviously James Beattie signed our Josh for Accrington, and that was the link there.
"James gave Garry some feedback about Josh and that's how it came around.
"Me and Garry as ex-footballers, we chat and we talk and there's a mutual respect there.
"And subsequently, he went and signed Josh, which was good for Josh, signing for a massive club."