Fighting talk from Wigan Athletic skipper: We can do this!
Wiagn Athletic skipper Sam Morsy has issued an emotional and defiant video message to the club's supporters during their hour of need.
Published 3rd Jul 2020, 13:52 BST

- 1 min read
Updated 3rd Jul 2020, 14:33 BST
Ahead of Saturday's trip to Brentford, the club captain says the players will be doing everything within their power to stay up for the fans - despite the prospect of a 12-point deduction for going into administration.
"This is just a quick message from the players to the fans and the staff," he said.
"We know you'd love to be with us, but we're going to be giving it our absolute all until the end of the season.
"A lot of things have happened over the last few days that none of us have expected, but I want you guys to know that we will fight until the end.
"The most important thing is keeping the club afloat and trying to stay in this division.
"The last six games, we will give it our absolute all.
"And if we can succeed in staying in this league, it would be amazing.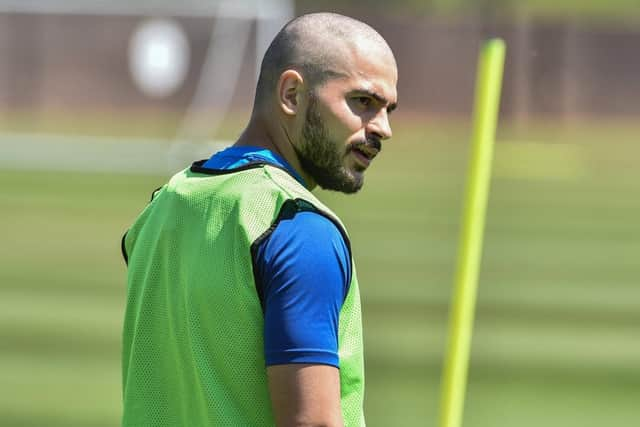 "I'd like to thank everyone for their continued support.
"The Wigan fans have been absolutely amazing, sending me and the other players lovely messages, from all over the world.
"I have total belief in the group of players, they're playing out of their skin at the moment.
"We've got six cup finals now, and we're going to try and win every game.
"Starting at Brentford this weekend, which will be the toughest game of the season.
"But we believe we can do it, as we know you believe we can do it."