'Fit and Proper Test' only hurdle now - Wigan Athletic admin
Administrator Paul Stanley has reported 'very slow going' regarding the Wigan Athletic takeover after meeting with the EFL yesterday.
Published 27th Nov 2020, 18:36 BST

- 2 min read
Updated 27th Nov 2020, 23:38 BST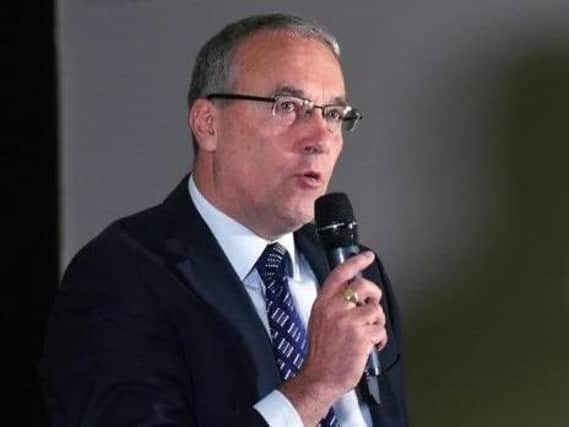 The governing body held the impromptu meeting with the admins - without the Spanish bidders - to update them on the process.
And Stanley revealed the one remaining stumbling block is the one Latics fell foul of during the last change of ownership - the so-called 'Fit and Proper Person's Test'.
"We had a conference call with the EFL this morning, but it's going along very slowly," he told Wigan Today.
"In terms of the three issues, the lease (on the DW Stadium) with the Council, there's no issue with that.
"Regarding the financial information, the budget's all been agreed with the EFL and they've provided proof of funding.
"The only issue outstanding is whether the EFL are comfortable with the Owners and Directors' test.
"That's basically the individuals involved in owning it and running it, and where they got their money from as shown on the bank statements as proof they can fund it.
"The meeting was really just the EFL updating us as to where they're at.
"I think the big issue is that it's so broad...when you're dealing with more than one person in more than one jurisdiction."
It's now 151 days since Latics were placed into administration, and almost two months since the offer from the Spanish bidders was accepted.
"The problem is the EFL have had at least 10 clubs knocking on the door saying 'we can't pay the wages'," Stanley acknowledged.
"And they've had to look into emergency loans - that's not what they've told me, that's what I've heard.
"If their guys internally have had to look at all of those claims, you can see why they might be stretched at the minute.
"But we have had a conversation this morning about this process may be getting to a point where we run out of money.
"The EFL has made a statement saying no club is going to go out of business because of Covid.
"And we're spending £500,000 a month - £15,000 a day if you want to look at it like that - on losses.
"If somebody's said they won't let it fail, it's not our fault what's going on.
"And I'm not saying it's the EFL's fault - it's no-one's fault.
"But if that statement has been made about no club being allowed to fail, we'd like to be looked on sympathetically."