Fresh twist to Wigan Athletic takeover situation
Wigan Athletic administrator Paul Stanley has hosed down speculation the club is on the verge of being taken over in a deal orchestrated by Oostende chief executive Gauthier Ganaye.
Published 20th Aug 2020, 11:19 BST

- 2 min read
Updated 20th Aug 2020, 11:27 BST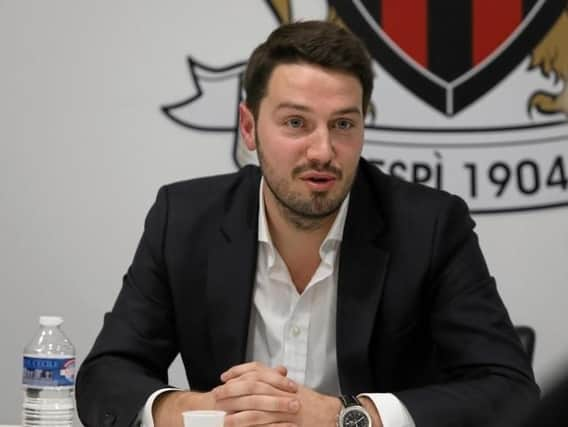 Latics fans woke on Thursday morning to a report in the Sun suggesting the club's desperate search for a buyer may be coming to an end, with American financiers Randy Frankel and Michael Kalt rumoured to be ready to put up the £100,000 required to move into 'exclusive' negotiations.
Ganaye, who has previously worked with Barnsley, has been over to Wigan on behalf of Frankel and Kalt to assess the situation.
But Stanley - of Begbies Traynor, who were appointed the club's administrators on July 1 - insists there's 'nothing concrete' behind talk of an imminent deal.
"I wouldn't believe everything you hear," he said.
"It came about because half of the players recognised him (Ganaye) from his days at Barnsley.
"There's nothing concrete though."
When asked whether Ganaye and his backers were at least in the running, Stanley added: "They're all still in the running.
"But there's not a lot of people coming up with any cash at the minute.
"The biggest problem I think is still this £24million that's due to Hong Kong, which we are working on at the minute.
"Hopefully we'll know more on that in the next few days, and that might lead to more people getting a bit more serious."
The Sun report included quotes from an 'insider for the group' who revealed: "We are interested in the football side and believe we are the best bidder.
"We know other bidders want the properties that the club has, but we want to keep as much as we can together.
"It is a shame that players are leaving but we know what has happened and hope to get in and put a team together."
The administrators have already set a deadline of August 31 for a deal to be finalised, with the new season set to get underway five days later.
"If the contract is not signed by this date we will have to reconsider the position on the basis that the new season starts a week later," a statement read.
"The reason for this is that we will be responsible for the team at the start of the season and the fulfilment of the fixtures.
"Understandably, if no buyer is available we do not wish to commit to something we cannot see through.
"We are still hopeful that one of the bidders will be in a position to sign the contract as set out."