'Frustrating...but it takes time' - Wigan Athletic admin
Administrator Paul Stanley has reported slow progress this week in the Wigan Athletic takeover saga.
Published 4th Feb 2021, 14:00 BST

- 2 min read
Updated 4th Feb 2021, 14:06 BST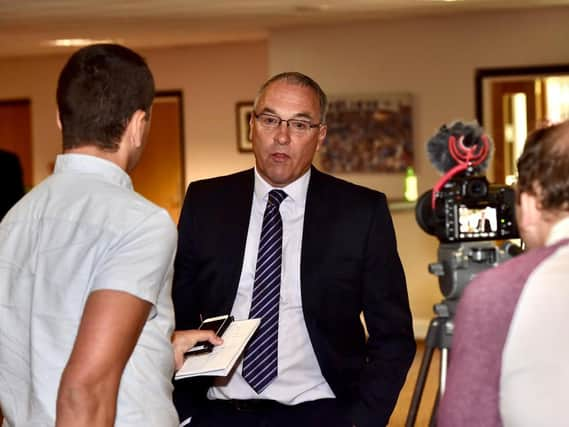 The admins are due to deliver their weekly update on Friday, with the whole process now having dragged into an EIGHTH month.
After the Spanish bidders sensationally dropped out at the beginning of last month, a Bahrain-based group are now understood to have assumed the frontrunning.
And while refusing to confirm their identity due to NDAs, Stanley says things are happening behind the scenes - although sadly not at the speed most fans would prefer.
"They're still checking the source of funds, but I think they're happy with all the UK people.
"Obviously when you've got people in a foreign jurisdiction, it's not easy checking things like this.
"Frustrating though it is for everybody, they've got to do what they have to do.
"There's also other bidders in there who are also providing proof of funds and identities.
"But there's definitely one group ahead of the others at the moment.
"And it's very hard for someone else to come in now and get ahead of them.
"You could have someone coming in tomorrow with £10million cash, but they'd still have to go through the process with the EFL, which takes time.
"We're still not up to the point of exclusivity, and we can only go as fast as the EFL are going really."
Get 20% off our sports subscription package and stay up to date with all the latest Wigan Athletic news with a year's subscription to WiganToday for less than 9p a day. Use promo code TRANSFER20