How Wigan Athletic were able to fight off triple January raid
Wigan Athletic turned down a 'reasonable offer' for Tom Pearce and three 'chunky bids' for Kyle Joseph - plus a nibble from Leeds for Sean McGurk - to deliver a real statement of intent for the second half of the campaign.
Published 4th Feb 2021, 14:25 BST

- 2 min read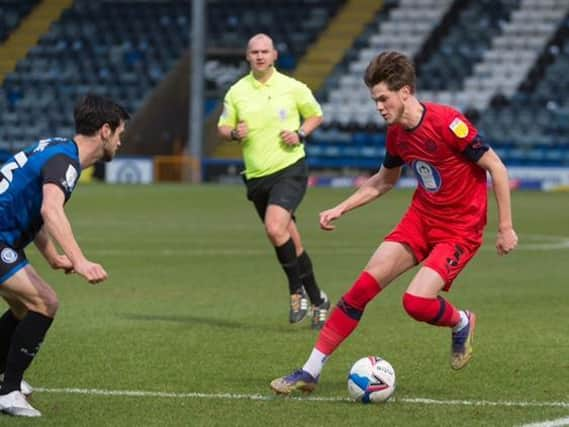 Despite being in administration, and limited to a 23-man squad, Latics were able to keep hold of their two prize assets despite plenty of interest from Championship outfits.
"We were never looking to sell Kyle Joseph, and the player himself didn't want to go," revealed administrator Paul Stanley.
"We did turn down offers for Tom Pearce that were reasonable, but again it wasn't someone the manager or I wanted to let go.
"If we'd have let Tom Pearce go, we'd have had to go out and buy another left-back.
"Some of the bids...one club offered to cover his wages, one club offered to cover half his wages...thinking we'd be glad of saving the money.
"But then we have to go out and sign a left-back, for the money we've saved on his wages...so we're in exactly the same situation...and we've not got Tom Pearce!
"One club did make a proper offer for him, but he's still got 18 months left on his contract, and it was our duty to keep hold of him, so we did."
Barnsley are believed to have gone up to £500,000 in their pursuit of Joseph, with Millwall and Swansea understood to have tested the water.
Leeds, too, tried to take Sean McGurk to Elland Road, but Latics again managed to stave off the threat.
"With young players, you get compensation if they leave at the end of their contracts, and part of that is based on the bids you've previously received," Stanley said.
"On Kyle Joseph, we had some chunky bids from at least three Championship clubs in writing. If Kyle did want to leave in the summer – and there's no suggestion he does, or that we would want him to go – those offers would all be added into the formula of coming to a value.
"Leeds came in for Sean McGurk, but I thought they were being a bit opportunistic. Leam and Gregor really like him, and if he wants a future at the club, there's absolutely one here for him.
"For the amount we were being offered, it just wasn't worth it from our point of view. Nobody wanted him to go, we didn't need him to go, so what's the point?"
Get 20% off our sports subscription package and stay up to date with all the latest Wigan Athletic news with a year's subscription to WiganToday for less than 9p a day. Use promo code TRANSFER20