'I'm gutted about this one': Wigan Athletic fans react to Joe Gelhardt's exit
Many Latics fans took to social media to have their say about Joe Gelhardt's move to Leeds United...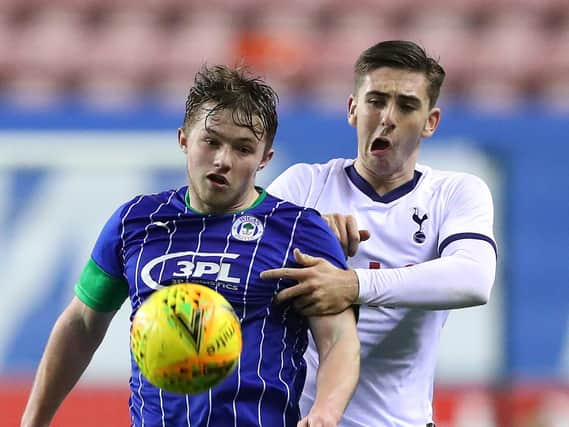 Sean Evans: Heartbreak, but only what we expected. He'll thrive under a coach like Bielsa for sure. Hope to see him in an england shirt one day!
Liam McDermott: Big future coming for this lad he's gonna he missed
Nathan Griff: Didn't see enough of him as we should have, hopefully he gets some game time at Leeds. All the best Joffy, sickening part of this whole ordeal #wafc
Adam Hitchmough: You won't get a better player for £1million unbelievable talent
Danny Jamieson: A supremely talented young man, I hope he gets the chance he deserved with #LUFC. Sad that so much good work at the #wafc academy has been torn apart in the space of two months.
Beth Ashcroft: Always knew it was coming, still doesn't hurt any less
Tom Prescott: Not going to lie, I'm gutted about this one
Simon Banks: As Queen said another one bites the dust
Steve McCormack: An outstanding young player. Leeds United have got a good un here. Good luck to him
Peter Millward: Joe Gelhardt will always be a player we wished we'd seen much more of. It's really going to be a strange mix of emotions seeing him rip up teams on Match of the Day (maybe in a couple of years) and move on for £50m #WAFC