This is when UEFA want Wigan Athletic, Birmingham City and Stoke City to restart the 2019/20 season
UEFA have urged the EFL not to cancel the 2019/20 season – and are hopeful that Wigan Athletic and their rivals could restart their campaign in early July.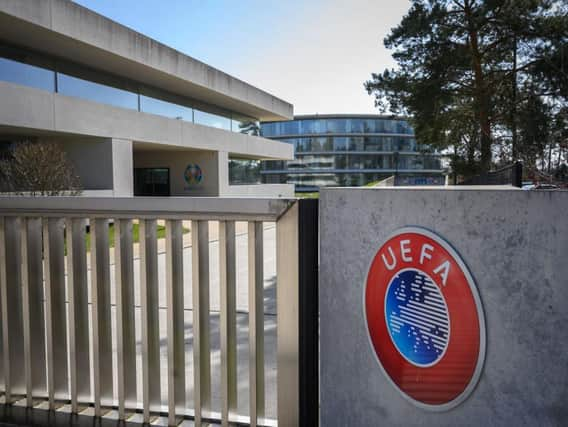 In a letter to a number of governing bodies, which was seen by Sky Sports, UEFA have advised against 'abandoning' the current season despite the continuing coronavirus pandemic.
Their advice the Belgian Super League announced their season would end with immediate effect, while in England a number of non-league and women's seasons have already been declared null and void.
UEFA have advised against this course of action, however, and are currently working on plans to resume football across the continent in July.
They had initially signed an agreement designed to ensure the season would finish by June 30, but Sky now claim the governing body are working on plans to extend football past the day – with the postponement of this summer's European Championships making that process easier.
The UEFA letter, which is signed by president Aleksander Ceferin, states: "It is of paramount importance that even a disruptive event like this epidemic does not prevent our competitions from being decided on the field, in accordance with their rules and that all sporting titles are awarded on the basis of results.
"As responsible leaders in our sport, this is what we must ensure, until the last possibility exists and whilst planning, operational and regulatory solutions are available.
"We are confident that football can restart in the months to come - with conditions that will be dictated by public authorities - and believe that any decision of abandoning domestic competitions is, at this stage, premature and not justified.
"Closely following the development of the current situation, the calendar working group will indicate as soon as possible, and ideally by mid-May, which of the plans can be enacted for the completion of the season without leaving anyone behind. Stopping competitions should really be the last resort after acknowledging that no calendar alternative would allow to conclude the season."