Leam Richardson on Wigan Athletic takeover and 'pride' in saving a 'great football club'
Leam Richardson admits he's kept his nose out of all talk of the takeover at Latics – to ensure on-field matters are running as smoothly as possible.
Published 23rd Oct 2020, 16:59 BST

- 2 min read
Updated 23rd Oct 2020, 17:02 BST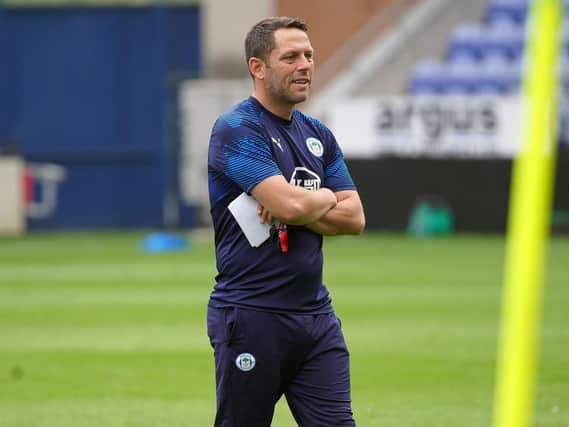 While the fans wait to hear whether the EFL will approve Spanish businessman Jose Miguel Garrido Cristo as the club's new owner, Richardson is focused only on helping to prepare the team.
"I've been very conscious in trying to take all of the other pressures, all the footballing matters, away from the admins, so they can solely concentrate on selling the club," he said. "That was the understanding I had right from the off with (admins) Paul Stanley and Dean Watson, to try to help them get the club into the best hands possible.
"Fingers crossed they've been able to do that, and let's see what unfolds over the next few weeks."
Richardson, Paul Cook's long-time No.2, admits it's been a 'challenge' to steady the ship in extremely choppy waters. But the goal of ensuring the town still has a football club of which to be proud has driven him on.
"Most days are a challenge, with what's going on," he added. "Full respect to the manager (John Sheridan), who knew the situation coming in, but he wanted to roll his sleeves up and get stuck in.
"He wanted to help the players and the staff who were here, and I've tried to do my best as well.
"Quite a few people told me this would be a good experience for me...I'm still waiting on that one, to be fair...
"But on reflection, once the club is taken over – as I'm sure it will – and a structure and platform is put into place, hopefully I can sit back and feel a little bit of pride at the small part I played to keep a little bit of sanity here.
"Because this is a great football club."