'Legal mechanics' only thing holding up Wigan Athletic takeover
Administrator Paul Stanley says it's 'only the mechanics of getting a load of legal agreements through a load of lawyers' that is standing between Wigan Athletic and a successful takeover.
Published 22nd Dec 2020, 17:43 BST

- 2 min read
Updated 22nd Dec 2020, 17:44 BST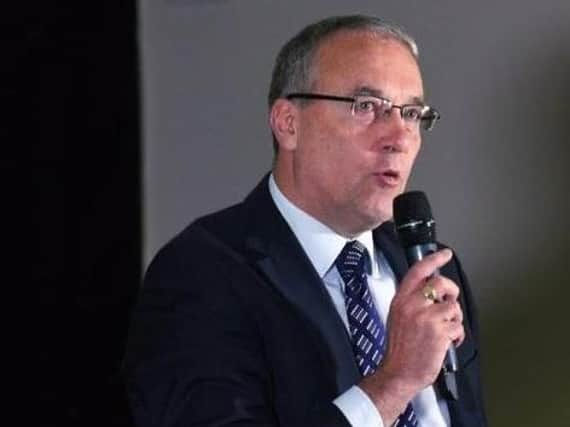 The EFL are still waiting to give the green light to the revised Spanish proposal – now backed exclusively by Leganes owner Felipe Moreno – which would end almost six months of administration.
Stanley has confirmed all stakeholders are in agreement and have submitted their own paperwork – with only the logistics of using domestic and foreign lawyers and translators causing a delay.
"All our stuff is sorted and been sent, that's all clear," he told Wigan Today.
"The college (who own the lease on Christopher Park) have signed all their paperwork.
"The council have signed their paperwork this afternoon to transfer the lease, so that's waiting to go.
"The thing is we've got UK-based lawyers acting for the purchaser, we've got Spanish lawyers acting for the purchaser, a Spanish accountant...and everything needs translating to and fro.
"It's not negotiable but obviously everybody needs to know what they're signing.
"In total, we've probably got about seven sets of lawyers in total, working across every aspect of the deal.
"And every single one of them has their own set of questions and their own problems. It's not like there's any 'problems', but it's just they need things answering.
"All I'm getting is inundating with 'why's it not been done yesterday', and I'm not in control of the timescale.
"Everything I need to do, and Dean (Watson), and Gerald (Krasner), we've done.
"All we can do is wait for the lawyers to announce 'yes, it's happened', or 'no, they've walked away'.
"We've already met with Andy Clilverd, who's going to be running things here, and he's very positive, he wants it done yesterday.
"So things are happening, but we're ticking off things one by one. And with every tick, we're a step closer, but we're not there until it's done.
"Once we've got all that sorted, it's over to the EFL to say 'we're happy', and transfer the share across.
"I'm hoping that will be a one-day job."
Read unlimited Wigan Athletic and Wigan Warriors stories for less than 70p a week by subscribing to our sports package here