Money raised by Wigan Athletic fans will all go to 'right causes'
Money raised by Wigan Athletic fans will fund travel and accommodation for Latics' remaining away games.
Published 9th Jul 2020, 13:39 BST

- 2 min read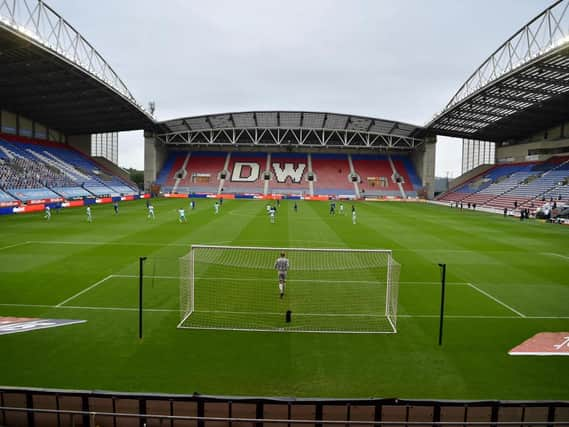 Incredibly, £140,000 has been donated since the Championship club was placed into administration.
And the official supporters' club has revealed the first contribution from the Let's Hang On appeal will go towards covering the cost of their matches at Barnsley and Charlton - with the exception of the coach travel for the first of those, which has been sponsored fully by Eavesway Travel.
Both the administrator and the supporter's club have reassured fans that any money raised will go towards making sure games take place and retained non-playing staff get paid.
Caroline Molyneux, chair of the supporter's club, said: "We want the fans to put their trust in us because we are making sure every penny goes to the right causes.
"We're not just handing over lump sums of money indiscriminately, we're looking at what's needed to make sure the fixtures are fulfilled in the next three weeks because if not we'll be in a lot of trouble as a football club."
She said they are being advised by people at the club as well as MP Lisa Nandy "who has been terrific".
The supporter's club is retaining the money and plans to continue distributing it as necessary, rather than pass it all to the administrators. They hope to reach a target of £250,000, with any surplus funds going to club projects, stadium improvements or the Community Trust.
Paul Stanley – one of the three administrators in charge – says he has been "blown away" by the amount raised.
"That money is being given by the official supporters club and it will not be used to pay us or the legal team," he stressed.
"It will be used for getting the games on and essential expenditure and to keep staff in the stadium, retained, to keep them paid."
His colleague and co-administrator, Gerard Krasner, has said the money contributed by fans will be treated as a 'soft loan' and repaid - if the right deal is made with a buyer.
On Monday, 75 backroom staff - about half the workforce - were made redundant.
"We will continue to liaise with the administrators and club officials on what essential costs may be required to be paid from the fund and we will update the supporters regularly on how the funding is being used," said the supporter's club.
"There are so many incredible people doing amazing things on behalf of Wigan Athletic football club.
"To those people in our family who have lost their jobs in the last 24 hours, we are thinking of you and we are going to do everything we can to return you to your football club."
Donations can be made via the crowdfunding website here.