Nation needs 'rehab' of football, insists Wigan Athletic legend
Former Wigan Athletic boss Roberto Martinez believes the return of football would provide 'rehab' for a nation reeling from the blow of Covid-19.
Published 6th May 2020, 13:35 BST

- 2 min read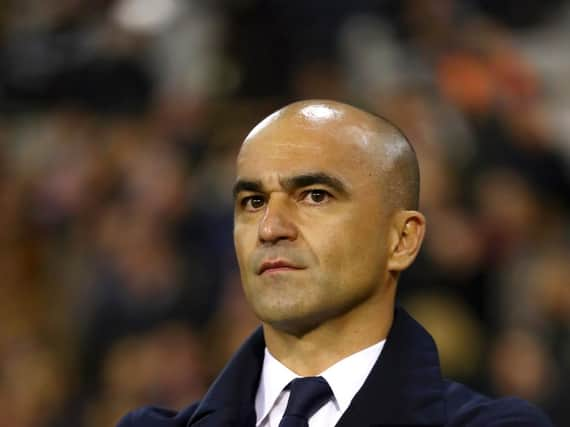 But the head coach of the Belgium national side has warned any proposals on the table must serve to ease, and not exacerbate, the situation.
"It's been challenging for everyone – not just in football, but in all walks of life," said Martinez, who guided Belgium to this summer's Euros with a 100 per cent record, only for the tournament to be put back 12 months.
"Everyone has had to adapt and be responsible...the virus is very, very hard to stop if everyone doesn't follow the rules.
"In the case of Belgium, we had our March camp lined up for Qatar, which we had to cancel.
"We obviously had the Euros coming up next month, which has now been put on hold for 12 months.
"And that's been frustrating. But all we can do is prepare for our next game, which is scheduled for September, in the Nations League.
"We still don't know yet if those games will go ahead, we're waiting to find out.
"All we can do is try to stay as safe as we can at home, trying to bring as much normality as we can to a situation that is not normal.
"As soon as this lockdown is over, we'll all be going back to a different normality, and we're all looking forward to that."
Martinez was speaking from his Parbold home during a Q&A session organised by the Wigan Youth Zone.
"I feel there are a lot of people in the world who need sport," the 46-year-old added.
"We all follow various teams and players, be it football, tennis, rugby, athletics and so on.
"It's a big part of keeping a community engaged, and it would be a fantastic message to see sport – and new normality – return.
"At the same time we have a responsibility to every single one of the frontline workers who are doing such key jobs at the moment.
"This is a very personal view, but I feel we have to try and force getting back to playing.
"Not to put at risk the fans, the players or the staff in any way.
"But we have to try and give as much normality as we possibly can.
"My opinion is we should try and stay safe, and follow the advice of the government as much as possible.
"But while we do that, we should be looking to get back on the football field as quickly as possible – for the good of anyone.
"We also have to be realistic, and we won't be playing in front of crowds for some time, it won't be safe until there is a vaccine.
"It will be a different way of following the sport, the fan experience will be from home rather than in the stadium.
"But I do feel we should try to get sport back as quickly as possible, because we need it.
"It would be a really good treatment, and rehab, from the lockdown period."