New Wigan Athletic bidder 'ready to close deal inside three weeks'
A Wigan-led group from the Far East say they are in a position to push through a takeover of Wigan Athletic within '15-21 days' - if the Spanish bidders fail to get EFL approval.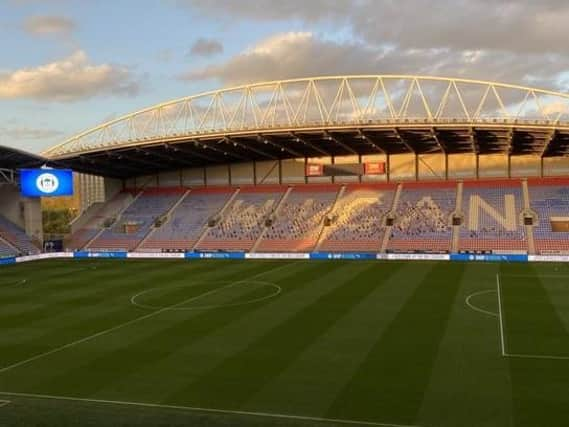 The Spanish consortium, fronted by Jose Miguel Garrido Cristo, have had their exclusivity period extended until Friday (November 20) - more than seven weeks after their bid was accepted by the administrators.
A failure to close the deal by then would open the door for rivals who were pipped to the post back in September.
One of those would be a consortium including Darren Royle and former Manchester City defender Ray Ranson, who attended the recent home game against Northampton.
But Wigan Today has also spoken to another interested party, who submitted a formal bid on October 22 - and who say they are still waiting for a reply from the administrators.
While respecting their wish to retain anonymity, we can reveal the group is fronted by a Wigan-born businessman who moved to Australia and then South East Asia almost four decades ago.
The group, who deal in commodity and financial trading, has serious money behind it - they own some 58 companies across the world, including Latin America, Africa, Europe and Asia.
They also say they have received positive responses from Wigan Council, Warriors owner Ian Lenagan and the Supporters Club - who they would like to play a part moving forward, but from whom they do not require any financial input.
Their ambitious plans include an immediate investment into the playing staff, with the recruitment of 10 players in January to try to save this season.
Longer term, they say they want to invest significant funds into the club and Wigan borough, which would incorporate hospitals, hospitality, schools, business, transportation and low-cost housing.
It would be a community-based financial investment, and would go a long way towards reassuring those fans worried that the collapse of the Spanish bid would see Latics run out of options.
And given they have already done their due diligence in the data room and been over the books, they believe they could complete a deal no later than three weeks after getting the green light from the admins.
Read unlimited Wigan Athletic and Wigan Warriors stories for less than 70p a week by subscribing to our sports package here​