No Wigan Athletic 'firesale' - promises administrator
Administrator Paul Stanley has promised there will be 'no firesale' to cash in on Wigan Athletic's playing assets.
Published 15th Jul 2020, 12:13 BST

- 2 min read
Updated 15th Jul 2020, 14:32 BST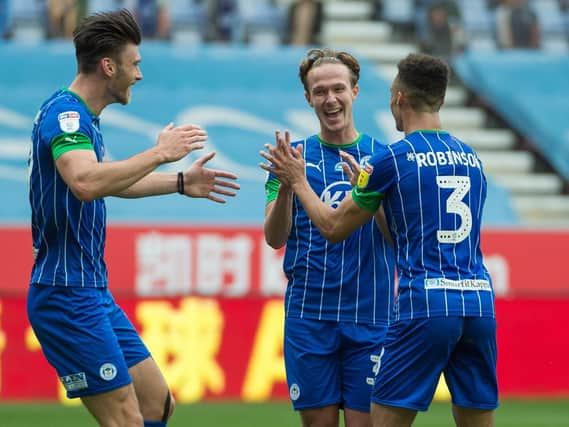 Despite being placed into administration a fortnight ago by the club's owner, Latics have continued to show their quality - and fight - on the field.
And while funds are urgently required to see the club through this difficult period, until a new owner is identified, Stanley says only market value bids will be considered.
When asked on talkSPORT whether all of the players were up for sale, he replied: "I think to be fair at any club, if bids at the right level come in, players are available.
"What we've not got here is a firesale.
"If offers come in that the manager feels are acceptable, and the transfer window is open, we'll obviously sit down and discuss it as any board at any club would do.
"The administrators have just taken over the responsibility that the board of directors had."
Stanley witnessed first hand the ability in the squad in midweek, as Hull were brushed aside at the DW in emphatic fashion.
"It was really good, a lot better than I thought it would be without fans," he acknowledged.
"The quality of football was just unbelievable, I've got to say, with Kieran Dowell in particular getting a hat-trick.
"One of the lads watching the game with me said his hat-trick goal was the best goal he'd ever seen, which says something!
"Look, I'm a football fan myself...football's a massive part of my life...and I know what each and every one of these Wigan fans is going through.
"This is me talking from the heart, this is a real calling for me, and I really want to make this thing work, and I'll be giving 100 per cent to make sure it does."
Regarding the ownership issue, Stanley expects things to get moving next week.
"We're into a 21-day period, under EFL rules, which means you have to market the club for three weeks to start with," he explained.
"There's a week to go in that, and it's up to people to make offers.
"The next step after that would probably be to go towards exclusivity with a preferred bidder."