Not finishing the season would be 'catastrophic', warns ex-Wigan Athletic chief
Former Wigan Athletic boss Roberto Martinez has warned of the "catastrophic" consequences for many clubs if domestic seasons are not played to a conclusion.
Published 23rd Apr 2020, 16:04 BST

- 2 min read
Updated 23rd Apr 2020, 16:06 BST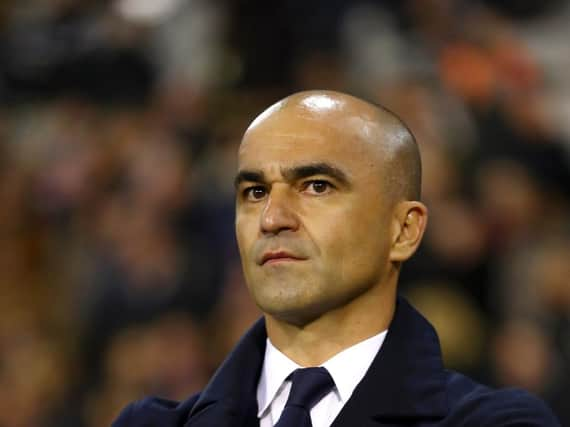 Six weeks after the football season was postponed in England due to the Covid-19 pandemic, it's still unclear when – and even if – the action will eventually resume.
However, given the stark financial implications of not playing the campaign to a conclusion, the Latics legend says there's no alternative.
"I think the only solution is to finish the campaign," said Martinez, now manager of the Belgium national side.
"You need to make sure that everyone is aware there is a big risk of sending big institutions, institutions of football that have been alive for over 100 years, into a very difficult financial position. That's the reality.
"I think UEFA and FIFA have taken the right approach in prioritising domestic football.
"In ternational football got cancelled in the March camp, rightly so, and got cancelled in the June camp, rightly so, and the Euros have been postponed, just to give an opportunity to every league to find a solution with their contracts with TV rights."
Although the Belgian top league is set to be cancelled, there was only one regular-season game still to be played, before the play-offs were due to get under way.
The situation is far more complicated in other countries, including England, which Martinez says requires a different plan.
"The decision to finish the (Belgian) campaign was because everyone accepted that, after 29 games, if you are first you deserve to win and if you are bottom you deserve to be relegated," he told BBC Sport Wales.
"Other competitions, if they don't finish they will have to give the money back from TV rights and that would be catastrophic.
"This is a situation where you have got an invisible enemy, and we all have to be together.
"We all have to be responsible and we all have to have a good will to try to find a solution.
"There will be different cases, as we are seeing in different federations where they are preparing for an option of playing with no public.
"Another option is to play away, somewhere that is safe, and do it as a World Cup format.
"Another is to try to extend the season.
"That would be very complicated unless it comes from UEFA or FIFA and they fit in with the Qatar World Cup in 2022.
"I don't think anyone can give you the decision now because we don't know what the situation will be.
"We need to be safe and we need to be sane and then we can speak about football."
Martinez and Belgium – with fellow Wigan old-boy Shaun Maloney on the coaching staff – were due to be heading into this summer's Euros as one of the favourites, having won all 10 of their qualifying matches in impressive fashion.