Roberto Martinez clarifies 'role' in Wigan Athletic takeover
Roberto Martinez says he'll 'always be there' to help Wigan Athletic - but he isn't part of the Spanish bid trying to take control.
Published 6th Nov 2020, 19:57 BST

- 2 min read
Updated 9th Nov 2020, 15:28 BST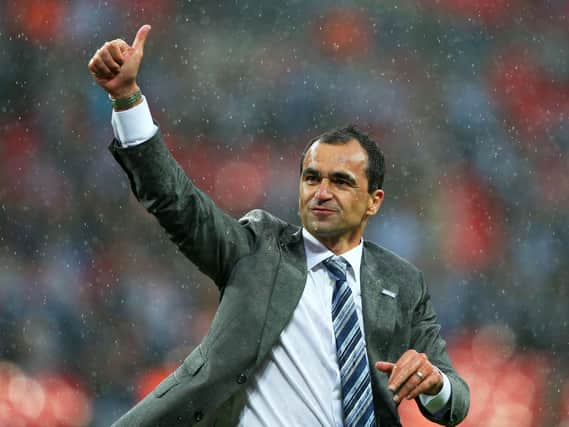 Reports on Friday morning claimed the former Latics boss - now in charge of world No.1 nation Belgium - was 'assisting' the group who have held two meetings with the EFL to try to get the green light to complete their takeover.
Martinez did recently speak with the group, who contacted him as part of the process.
But suggestions he is 'on board' the consortium is not the case.
"When they contacted me, I wanted them to know as much as possible about Wigan, because it's so close to my heart and a big part of my life," Martinez told Wigan Today.
"And I will always do anything and everything I can to help Wigan Athletic. I will always be there - always.
"But I have no association with the Spanish bidders, I'm not there to 'assist' the takeover - far from it.
"Wigan are in a position now where they need a takeover, and I will always give my time to try to help.
"But I'm not in a position to be helping with a takeover. That's just not the case."
Martinez will always be a hero figure with Latics after leading them to FA Cup glory in 2013, before moving on to Everton and, in 2016, the Belgium national side.
And having played for the club between 1995-2001 - as one of the 'Three Amigos' - Martinez says his heart will always remain in his adopted hometown.
"I only ever want the best for Wigan Athletic," he added. "And I will always be here to share my experience as a player and a manager to any interested parties, not just this specific and particular one.
"The word 'assisting' is not correct when it comes to the takeover.
"I'm 'assisting' Wigan Athletic in whatever way I can, to share information with anyone who might be interested in helping this great club.
"If that means taking phone calls from people who want to help the club, then I am happy to do that.
"But that's far from 'assisting' a group with their takeover."
Special offer: Get 15% off our digital sports subscription - read unlimited Wigan Athletic and Wigan Warriors stories for less than 60p a week! Click here