Spanish eyes are smiling on Wigan Athletic
The moment Wigan Athletic fans have waited three months for is finally here – a Spanish group have had a bid accepted for the club!
Published 30th Sep 2020, 18:45 BST

- 2 min read
Updated 30th Sep 2020, 18:46 BST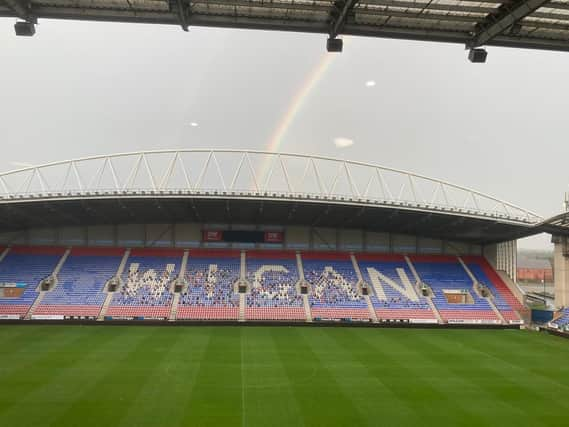 Some 92 days after the club was rocked after the previous owners placed it into administration – leading to a 12-point deduction and relegation to League One – there is light at the end of the tunnel.
And after weeks of speculation, rumour, intrigue and wrong turns, a new bidder has succeeded in getting a deal done just days after entering the race.
Not only has a 'substantial' deposit been received, but the group has also pledged to pay off the outstanding creditors at 25p in the pound – which would mean Latics avoiding a 15-point deduction this season.
"We are pleased to announce that we have reached agreement with a preferred bidder from Spain," confirmed co-administrator Paul Stanley.
"The offer that has been accepted deals with not only the sale of the club but also allows the payment to non-football creditors to avoid the 15-point penalty this season.
"In addition, a substantial deposit has been received.
"We are now working with our lawyers and the bidder to produce all of the necessary paperwork to submit to the EFL so that successful transfer of the football share can be made at the earliest opportunity.
"The preferred bidder who has experience in football has made it plain that they do not wish for their details to be made public until such time as the sale is completed and we are respecting this anonymity.
"No further details will be released until EFL approval has been obtained."
The Wigan Post understands the deal includes the DW Stadium AND Christopher Park training ground, which have been valued respectively at £3million and £500,000.
But it's believed the vacant Sharpy's site adjacent to the stadium is NOT part of the deal, and will be sold off separately by the administrators.
"We've had a good bid (for Sharpy's)," admitted co-administrator Gerald Krasner earlier this week.
"If the chippy is sold separately it will go into the property company. But it may have to fund some of the shortfall in the football club, we've got a loss in the football club of £3million."
Latics are now waiting on the EFL to give the green light – then the party can really start!