Support for Wigan Athletic from relegation rivals
Championship managers have been lining up to offer their best wishes to Wigan Athletic - including those also in the relegation dogfight!
Published 5th Jul 2020, 11:12 BST

- 2 min read
Updated 5th Jul 2020, 12:20 BST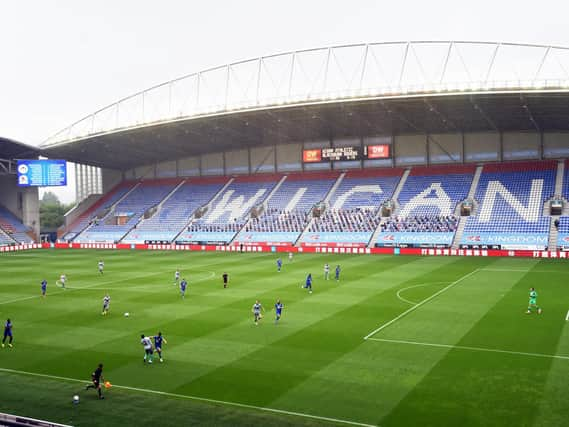 Latics looked as though they'd played their way out of trouble after a nine-game unbeaten run took them eight points clear of the bottom three.
However, with a 12-point deduction hanging over them for being placed into administration by the club's owners, they are effectively bottom of the table and fighting for their lives.
Nevertheless, if positive thoughts from elsewhere is anything to go by, Latics aren't out of this by a long way.
"In the autumn they struggled, but in 2020 they've been potentially the best side in the division in terms of points and performances (prior to Saturday's game).
"We all know the stats, seven clean sheets and all that.
"But when I watch the games and when I speak to Paul Cook when we meet them, they've just done an unbelievable job.
"To get this, a slap in your face, it's a tough one to take.
"I feel for them. I really, really wish them all the best, they deserve to survive in the Championship."
"Our focus is on us and I feel terribly sorry for Wigan," said Cowley.
"I love football, I'm a football supporter, and I wouldn't want to see what's happened to them happen to anybody.
"I'll get absolutely no satisfaction if we end up staying up as a result of another team's points deduction.
"We want to do it on our own merits."
Charlton manager Lee Bowyer added: "I feel for the manager and the players and fans because they haven't done anything wrong.
"They've got them out of the relegation zone, but will get a points deduction from what I understand, and that's harsh on the manager.
"I don't make the rules. Would it be harsh on Wigan? Of course it would, but I don't make the rules.
"But it may not just be Wigan, other clubs are struggling as well. It might not just be Wigan in that situation."
And despite being bottom of the league themselves at the moment, Luton boss Nathan Jones is also unhappy at the situation.
"It's a shame for any club to have financial problems, because Wigan's been renowned for being a very well run club, in terms of the people there have run that for years, and have really done a great job," he said.
"So it's a shame, I feel for the fans.
"I know, I understand, and I feel for the club because I know the history of here and of what our fans have been through.
"I know Wigan very well, I don't live too far from there, so I've been in and around it.
"I obviously know Dave Whelan and his family and what they did for the club.
"I'm good friends with David Sharpe as well, so I do understand what the club's about. You just feel for fans, really."