Talking football: The irrelevance of football, the greed of the elite...and Diego Maradona
With so much uncertainty in the world at the moment, one thing is becoming increasingly more certain.
Published 3rd Apr 2020, 14:52 BST

- 3 min read
Updated 3rd Apr 2020, 14:54 BST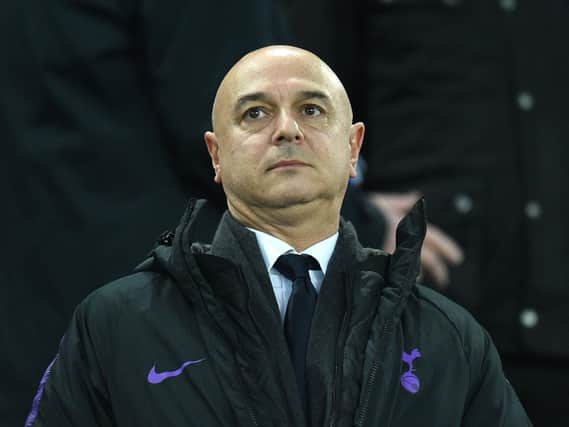 How completely and utterly irrelevant football – and, indeed, any other sport – is in the grand scheme of things.
While the real heroes of our country and society – the nurses, doctors and other 'key' workers – are keeping things going and keeping people alive, the rest of us are staying indoors and watching. Waiting. And hoping.
Thankfully, the debate about whether to cancel the season or keep going to a conclusion – which was all some seemed to care about not so long ago – has eventually subsided.
Who even cares about who gets promoted or relegated or qualifies for the Champions League, when so many thousands of innocent people are losing their lives?
Most if not all of the opinions I heard were so full of self-interest it was a waste of time even addressing them.
Of course, sooner or later, those issues will have to be addressed. But not now.
Not while there's so much more important things happening in the world.
In years to come, who was promoted or relegated, or qualified for Europe, will pale into insignificance against the real cost in terms of human life.
For now, let's just concentrate on staying healthy, looking after each other, and staying at home.
It's not much to ask, is it?
Tottenham Hotspur – their eighth richest football club on the planet – this week announced 550 non-footballing staff were being furloughed. In an attempt to 'save jobs'.
The move was announced by chairman Daniel Levy, whose pay – it also transpires – has jumped to an incredible £7million.
Which included a £3million bonus for delivering the club's brand spanking new stadium – months late, and way over-budget.
Levy and Spurs have technically done nothing wrong in utilising a mechanism brought in by the government to ease the burden during the Covid-19 pandemic.
Morally, though, there's a case to answer.
Clearly those measures were brought in to assist employers and employees struggling with urgent and unforeseen cash-flow issues.
Not a footballing powerhouse who recently paid £12.5million to dispense with the services of their best manager in half a century, Mauricio Pochettino, and who can pay Harry Kane £200,000 a week.
In the current climate, with the country and government on its knees, surely it's time for Levy, Kane and Spurs to put their collective heads together and sort this in-house.
Because like those businesses who are cranking up the prices of essential items in the current shortages, the public won't forget in a hurry.
I've always had a conundrum with Diego Maradona.
All the time in the world for him as a footballer. No time whatsoever for him on a person level.
Quite a few of my mates have the same dilemma, so much so that it stopped any of them watching the new Maradona bio-pic screened last week by Channel 4.
Which was one of the most fascinating, engrossing, incredible pieces of film I've ever seen.
Talk about being a fly on the wall, it featured some truly jaw-dropping footage which went some way towards explaining the man, the myth.
If you haven't seen it yet, well worth a couple of hours of your time.
Warts and all, rough with the smooth, love and hate in equal measure.