This is how 'proud' Wigan Athletic fans reacted to eight-goal 'superb' mauling of Hull City
Wigan romped to an 8-0 victory over relegation rivals Hull City in the Championship last night.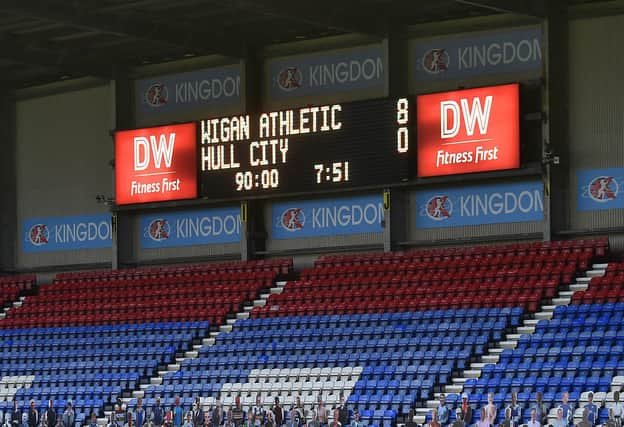 The Latics, who will have a 12-point deduction for going into administration, are now 12 points above the relegation zone with two games to play.
And Wigan fans were quick to react to their team's result on social media – scroll down to take a look at how YOU reacted to the result on Twitter.
@StuartPicton: "And to think, no Jacobs, no Pilkington, no Fox, no Dunks, no Garner and no Wages. What a team."
@pskl73: "What this team is doing, with all the stuff going on at the club is just superb, They really don't deserve everything what is going on, well done lads"
@mikefulton54: "I don't think I've ever been as proud of our club, players and fans who are doing everything to keep this club alive. We certainly will not be going down without one hell of a fight."
@cahorrocks: "The perfect performance, game over at half time, ease up and save something for the next match! Superb"
@AbramLatic: "Commitment for our club off the scale...performance to match, credit to every single person for that. Unbelievable night. Fight to the end, we can do this."
@IanCart52232399: "In all my years of watching Latics never felt as proud of a Latics team as I have tonight, after the events of the past two weeks those players could have easily thrown the towel in, but they haven't, if there's any justice we'll survive this season and get decent new owners."