Three-four horse race - 'but no Saudi interest' - insists Wigan Athletic administrator
Gerald Krasner insists the search for a buyer for Wigan Athletic remains a 'three, possibly four' horse race - but dismissed Middle East-based group Mbuzz as non-runners.
By Paul Kendrick
Published 16th Sep 2020, 09:46 BST- 3 min read
Updated 16th Sep 2020, 09:50 BST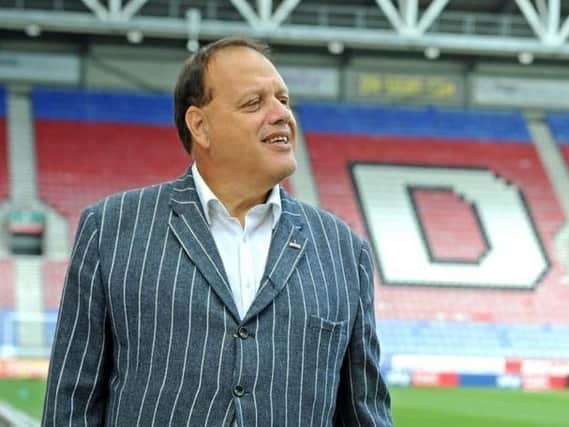 Mbuzz reportedly joined the bidding earlier this week, amidst speculation they were offering around £3million to take control.
Krasner, though, is adamant that is not the case - and says the long-term interested French-American consortium, fronted by Oostende CEO Gauthier Ganaye, is necessarily not the frontrunner at this stage.
"I've never met with any Saudis, just fake news," he said. "And I am not down to one bidder by any means. I've got three, possibly four bids, all at nearly the same stage.
"These are actual bids and there are another four interested parties, one of which I spoke with in Spain. But that lasted around seven minutes as they didn't even know what they were buying.
"The bidders are people who have done a lot of due diligence and know exactly what they've got to do, they're talking with their lawyers, we're at that stage.
"But it's slow progress, I don't expect any announcements this week. I don't think it will be until next week that it moves."
Krasner admits he expected to have sold the club by now, and is 'upset' it didn't happen within the opening month.
"When I came in on July 1, I had 28 days to find £1million or the players would have walked," he explained.
"I haven't done everything I set out to do, I wanted it sold by the end of July.
"I'm upset that didn't happen, but you can't force someone to sign a contract.
"What we have done is paid all the wages up to the end of August, done the deal with Mr Yeung, in record time and we finished last season, thanks to the Supporters' Club.
"That is remarkable given what I know that has managed to happen.
"Fans are just going to have to be patient, I'm not going to be forced into doing something we'll all regret later on."
Speaking to Supporters' Club representative Barry Worthington during their weekly Q&A, Krasner also delved into the figures behind the prospective deal.
"We have got enough money to settle the football debt of £6.4million," he added. "A lot of that has been paid already, that's why we don't have a lot of money, because we've used it to pay off the football debt, which we can't sell the club with.
"When we sell the club, we still have to pay £1.3million to save a 15-point deduction this season.
"If we don't get enough money, we won't be able to pay that, in addition to the loss in administration of £3 million-plus.
"We're asking £3million for that stadium - which has got to be worth £10million of anybody's money - we're asking half a million for the training ground, and half a million for Sharpey's.
"None of that is expensive, none of it is overpriced. We're asking a pound for the football club, that's definitely cheap. But that pound is only if the rest of it gets sold first.
"You can't cherry pick, it's a package deal. In fact, we'd even let it go without Sharpey's for £3.5million and we'd sell that separately.
"The important bit is the stadium with the football club."