Wigan Athletic admin confirms Sharpy's sale
Gerald Krasner has revealed he expects the sale of 'Sharpy's' to be completed this week, but it will not affect the ongoing saletakeover of Wigan Athletic.
Published 10th Nov 2020, 16:49 BST

- 1 min read
Updated 11th Nov 2020, 12:12 BST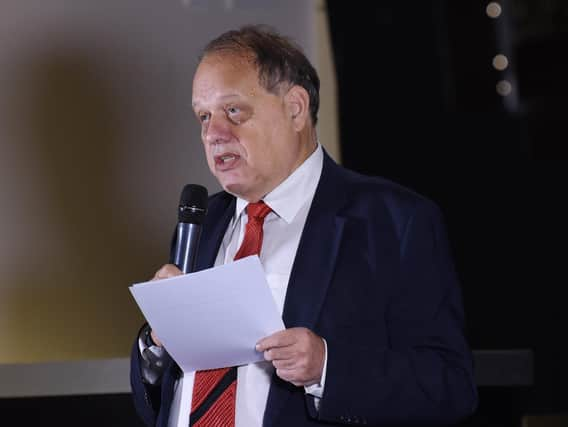 Having initially wanted to sell all arms of the company as a job lot, the administrators have already sold the Training Centre at Euxton to Preston North End.
But the sale of the unused restaurant adjacent to the DW Stadium will not be the huge cash filip some fans may have been hoping for.
"I think we'll be completing on Sharpy's this week," Krasner told the Wigan Observer.
"I'm not going into figures, but we're happy with the deal that's been done."
When asked whether it would benefit the club, Krasner added: "None of the money will come to us.
"All of the money coming in goes to the respective companies, in which the assets are held.
"They'll go to the appropriate property company, in the same way as the player sales went to the football club.
"You can't give money from one company to another company, where there's creditors of that other company."
Krasner also remains calm about the takeover process, with the EFL having now held two meetings with the proposed new Spanish owners without having been sufficiently impressed to give a green light.
"The EFL have a lot going on at the moment," added Krasner.
"If you've seen today the Premier League, the EFL and the FA are before parliament being questioned about saving football clubs money.
"They obviously have their priorities, and we are obviously not No.1."
Special offer: Get 15% off our digital sports subscription - read unlimited Wigan Athletic and Wigan Warriors stories for less than 60p a week! Click here