Wigan Athletic admin on getting through to new year
Wigan Athletic are in a much better position now to handle the effects of the Covid-19 pandemic due to the huge level of cost-cutting following administration.
Published 16th Nov 2020, 19:28 BST

- 2 min read
Updated 19th Nov 2020, 13:41 BST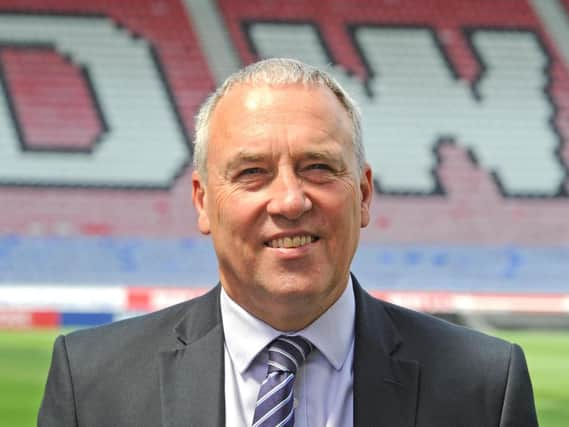 That's according to Paul Stanley, of Begbies Traynor, who says the events of the last few months – while painful in the short term – will prove to be beneficial in the long term.
"We are surviving because this is what Dean (Watson, fellow administrator) and I do for a living," he said. "We are pessimistic.
"When we were told at the start not to sell young players, I said we had to pay the wages.
"We had to reduce the wage bill, we have to consider the worst case scenario.
"I'm not a gambler. We are miserable insolvency practitioners, and we plan for the worst case.
"If it doesn't happen, then great. But we had to plan that it would take longer than we thought, we had to plan that no fans would be allowed back into stadiums.
"Imagine if we hadn't done that? Lo and behold, they're now closed until March (at least).
"We've got the money because we are prudent and we planned for: 'What if?'
"Everyone is giving their opinion, but we aren't gambling.
"And all the decisions we have made have been fully vindicated."
Stanley insists Latics have the finances to last them at least into the new year.
And he reckons there are plenty of clubs – in all three divisions of the EFL – who are in a financially fragile position as the Premier League works on a rescue deal.
"It's not going to last forever and the EFL has just released some money and some money for the Academy – nothing like the amount you need to run a club on – but it depends on what the rescue package is," he said.
"If no money comes in, I don't think we will get far beyond Christmas, and that's not just WIgan...that is every club in League One and League Two, and probably the Championship for that matter.
"The question is valid for all of those clubs, not just Wigan Athletic.
"We have the benefit that we don't have any debts and our wage bill has been reduced.
"Now we're at the stage where we have agreed with a purchaser, we have a deposit and we're waiting on the EFL."
Read unlimited Wigan Athletic and Wigan Warriors stories for less than 70p a week by subscribing to our sports package here​