Wigan Athletic admin sorry for 'uneducated' remark
Paul Stanley has offered an unreserved apology and clarified his comments regarding 'people who actually aren't that educated' about administration.
Published 21st Jan 2021, 18:19 BST

- 2 min read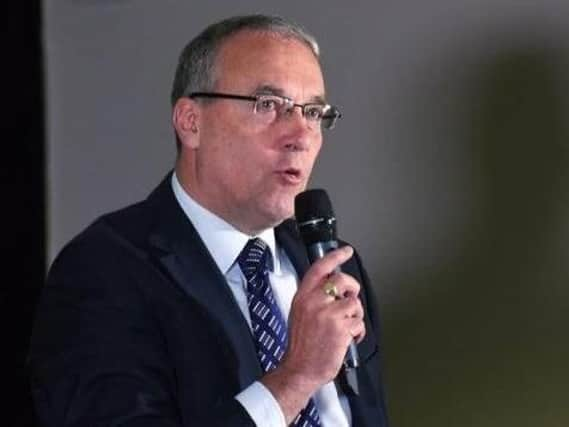 Speaking on talkSPORT on Wednesday, the Latics admin referenced 'the daily scrutiny from people who actually aren't that educated, but seem to have the biggest opinions'.
That provoked a massive backlash on social media among the Latics fanbase - and Stanley has been quick to respond.
"When I heard the quotes back, that's not what I meant at all," he told the Wigan Post.
"When I say education, I mean specific education in this process, not education as in going to grammar school.
"I meant that some people are uninformed about what's going on, they don't have the knowledge about the process.
"I am absolutely not having a pop at the working man, I don't come from a wealthy background by any means.
"My mum and my dad were both hospital workers, not doctors, I come from a very working-class background and I was state educated.
"I get on much better, and I'm more comfortable, with people from my own background, ordinary football fans, than I am in any boardroom.
"The comment was aimed at those who are the most vocal and insulting in their criticism of this process, who tend to be the ones who haven't done their homework.
"If people are taking that to mean I'm having a pop at people who aren't as well educated as me, then I apologise. I genuinely don't think that."
Stanley also ruffled some feathers by bemoaning the fact he 'hadn't had a holiday since July' - which again he says has been taken totally the wrong way.
"The comment about not having had a holiday since July...that was just meant to underline the fact I - and others - have been working every day trying to get this done," he added.
"It wasn't a reference to me sunning myself on a yacht - that's not me at all.
"It was more about me working all through Christmas, taking calls of all natures at all times, just to try to get this done.
"Not that it's anyone's business, but my typical holiday is walking in the Yorkshire Dales or the Lake District...my life is nothing like some people seem to think."
Get 20% off our sports subscription package and stay up to date with all the latest Wigan Athletic news with a year's subscription to WiganToday for less than 9p a day. Use promo code TRANSFER20