Wigan Athletic boss explains continued Charlie Wyke absence
Shaun Maloney insists Wigan Athletic will continue to 'be patient' with striker Charlie Wyke, who remains unavailable for selection at the moment.
Published 11th Apr 2023, 11:22 BST

- 2 min read
Updated 11th Apr 2023, 11:23 BST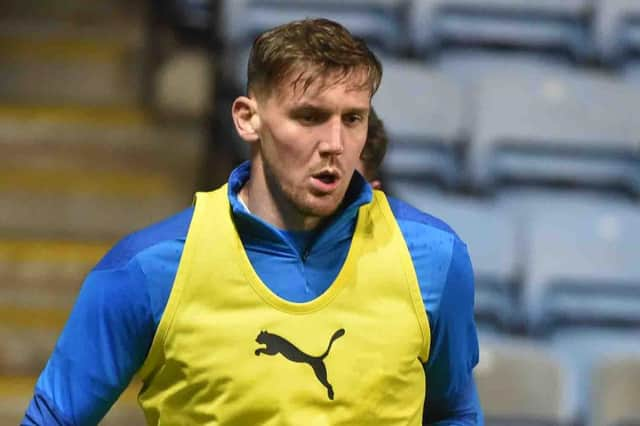 The 30-year-old has been restricted to three appearances - all late cameos off the bench - since Maloney arrived in January.
The last of those came in the draw against Coventry on March 14, and Maloney has revealed why he has been absent for the past month.
"Charlie's not available for selection at the moment, which is a shame," he said. "But we'll be patient with Charlie.
"He's had such an unthinkable, unique last 12-18 months, but prior to that he was an incredible striker in the box.
"We have to be patient to get him back to that level, but unfortunately for now he's not available.
"But obviously the very best of Charlie Wyke would be a massive asset for any team in this league.
"All we can do is be patient and hope for the best."
Wyke suffered a cardiac arrest during a training session at Christopher Park in November 2021.
His life was saved by then-manager Leam Richardson and club doctor Jonathan Tobin, who performed CPR and stabilised him before he was taken to hospital.
Wyke returned from a nine-month absence at Birmingham last August, where he set up the winning goal for Nathan Broadhead.
That was one of 17 appearances this term.
Maloney was speaking after Monday's 2-0 home defeat to Swansea that leaves Latics eight points adrift of safety with only five matches remaining.
One of the few positives was the second-half appearance of Scott Smith, the 22-year-old Wiganer who was making his league debut.
"The challenge for Scott is, on days like this, every player needs to feel they can be better - better technically, better physically," assessed Maloney.
"The first goal comes from us not being able to match your opponent's run.
"When you're that aggressive, and your opponent beats you into the box, it causes a problem.
"That's what Scott has, he has the challenge to try to be better at everything really.
"He has to fight to be a Wigan player, and the mentality he's shown, he's earned a spot in the squad.
"Coming on as well, that's a great start for Scott."