Wigan Athletic boss likens defence partnership to his own Arsenal days
Steven Caulker's impact at Wigan Athletic can be twofold - with the potential benefit to Charlie Hughes as important as his own on-field performances.
Published 16th Jan 2023, 15:21 BST

- 2 min read
Updated 16th Jan 2023, 15:23 BST
That's the view of Kolo Toure, who watched Caulker produce a rock-solid debut at Cardiff on Saturday, just days after joining Latics as a free agent.
Any doubts the former Tottenham, Liverpool and England centre-back would take time to settle after four years in Turkey were dispelled right from the outset as Latics ended a run of four league defeats on the spin.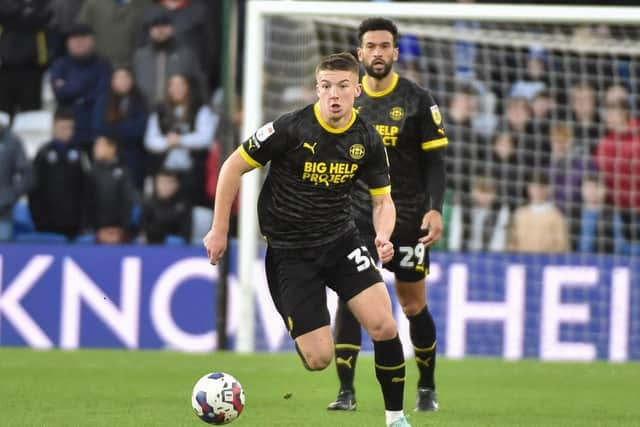 The signing already looks to be a masterstroke, with Toure - who played alongside Caulker at Liverpool - using his contacts quickly and cleverly.
"Steven has great experience, and when players have great experience, they know what to do," said the Latics boss.
"Players like him can lead people around them, and give advice to people around them, which is very important.
"Steven was great tin the week, he worked really well in training, and you can see with the way he played what he's capable of.
"It's great to have players like that with us."
Toure admitted last week Caulker had been brought in for his leadership and organisational qualities, which were on show right from minute one.
"You don't need to have the armband to be a leader," Toure recognised. "You always aim to have four or five guys in the team who want to lead.
"Only one player can wear the armband, but that means very little to be honest.
"Steven is happy to lead with or without the armband, and we will feel the benefits of that."
As pleasing as Caulker's bow was the display alongside him of 18-year-old Academy graduate Hughes, who arguably pipped him for man of the match.
"I am really pleased with Charlie," enthused Toure. "Technically, he's a very good player, tactically, he's a very good player.
"He's very aggressive as a defender, and he played very well again. I hope he carries on like this!"
The Ivorian also revealed the duo are already putting in extra hours on the training ground - which will only strengthen their understanding.
"Last week, we did a training session, I saw Steven and Charlie working closely together, on defending headers," Toure added.
"That's what you want - experienced players coming in, and giving the right advice to young players, showing them the importance of doing extra work.
"Steven coming in can be very good for Charlie.
"During my time at Arsenal, we had Martin Keown helping me like that, also Sol Campbell.
"You need big players like that helping you when you are trying to make it in the game, trying to get better."
Caulker himself was delighted with the way his debut went.
"I've only been here a few days, but I can already see the team spirit is massive," he said.
"I'm loving here, and it's definitely something we can build on, although there's obviously plenty we need to work on.
"We all want to do well for the gaffer, the team, ourselves and of course the fans.