Wigan Athletic boss provides transfer reassurance - and update on loan duo
Kolo Toure admits he is remaining 'calm, very calm' as Wigan Athletic prepare to get active in the January transfer market.
Published 9th Jan 2023, 17:29 BST

- 2 min read
The Latics boss is on record as saying he expects this to be a busy window, with 'players wanting to go out and players wanting to come in'.
For the time being, it's been all about matters on the field, with Latics back on the league trail at Cardiff this weekend after last weekend's FA Cup draw at Luton.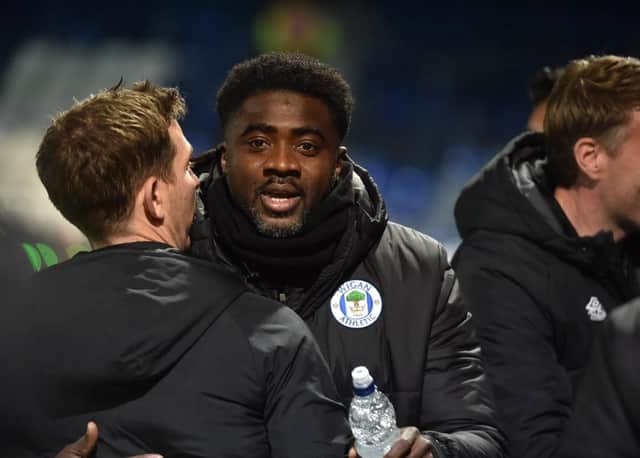 Off the field, though, it's all expected to get very hectic, very quickly as clubs finalise their squads for the second half of the campaign.
Toure, though, is taking it all in his stride.
"I am calm, very calm," he said. "Because I know there will be players going, but I also know there will be players arriving.
"The important thing is making sure the players coming in are the right ones.
"They need to be players who will fit into our team and into our club, players who will bring values and will make us better.
"We need to make sure we select very well, and that sometimes takes time."
When asked whether his message to fans would be to 'keep the faith', he replied: "Absolutely...absolutely."
Toure is also hoping to keep hold of loan duo Ashley Fletcher (Watford) and Rarmani Edmonds-Green (Huddersfield), whose parent clubs allowed them to play in the FA Cup at the weekend.
With both now cup-tied, it would reduce their appeal in terms of being recalled to either sell on or be used, meaning the chances of them staying with Latics have perhaps increased.
"Both of them have been great for us, and they played very, very well at Luton," said Toure when asked about their status.
"As you know in this situation, sometimes their clubs will want them back, sometimes they won't.
"For us, we will just keep going as we are, and if that day comes, we will deal with it."
Latics also have three players out on loan – striker Stephen Humphrys (Hearts), winger Jordan Jones (Kilmarnock) and midfielder Jamie McGrath (Dundee United).