Wigan Athletic closing in on ex-Liverpool defender
Wigan Athletic are expected to tie up the capture of former Liverpool defender George Johnston from Feyenoord until the end of the season.
Published 22nd Jan 2021, 12:57 BST

- 2 min read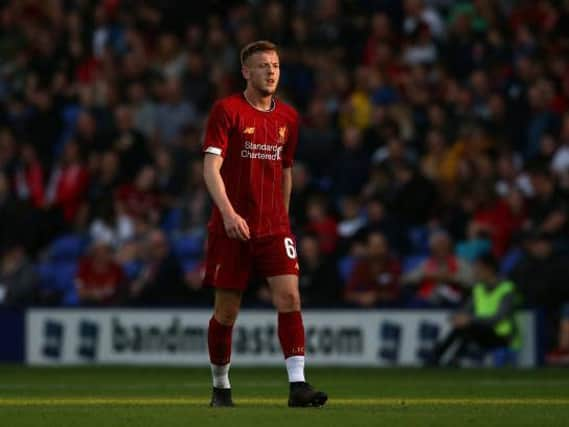 The 22-year-old was born in Manchester but has represented Scotland at Under-20 and Under-21 level.
After coming through the ranks at Liverpool, he joined Feyenoord in 2019.
He's made only two appearances for the first-team, however, and will be hoping to use the move to Wigan as the opportunity to kickstart his career.
Latics are also on the verge of announcing the signing of Nottingham Forest midfielder Zach Clough on a similar deal.
The 25-year-old has started just 23 games in the four years since leaving Bolton in the January transfer window of 2017 for £3million.
But he's another hoping a change of scenery will allow him to get back into the swing of first-team football.
"It's my job, even with the restrictions we've got in administration, to try and bring in some new faces," said Richardson, who named only a four-man bench – and no back-up goalkeeper – for Saturday's draw at Rochdale," admitted acting manager Leam Richardson earlier this week.
"Let's see, fingers crossed we can get some help in, and add some more quality to the squad in certain areas that's already here.
"It's certainly not for the lack of trying, we are doing our best on that score.
"When you work as hard as the lads did on the field on Saturday, you certainly deserve all the help you can get."
Richardson has spoken before about having to do his job 'with both arms tied behind my back'.
But he is determined to keep things in perspective, with so much more important stuff happening off the field.
"I don't want to harp on about it too much, because so many people have felt so much hardship over the last few months," he added.
"But even now, to be finding out certain regulations, certain decisions being made out of your control, it's so frustrating.
"Because you're so desperate to have as much effect as you can on the situation we're in.
"I've said before that everything is so reactive, it's so hard to be proactive when you're in administration, and you're on a certain pathway.
"But we'll keep our heads down, working as hard as possible, and trying to make as best we can out of a difficult situation.
"Anything we do or don't do is certainly not for the lack of trying.
"But we are involved in a process, and sometimes it is frustrating to be part of.
"Fingers crossed we can retain the spirit we have here and use it to galvanise the group as we go along."
Get 20% off our sports subscription package and stay up to date with all the latest Wigan Athletic news with a year's subscription to WiganToday for less than 9p a day. Use promo code TRANSFER20