Wigan Athletic hero gives takeover big thumbs-up!
Lee McCulloch has more than a very good feeling about Wigan Athletic's imminent takeover by a Bahrain-based consortium.
Wednesday, 10th March 2021, 3:55 pm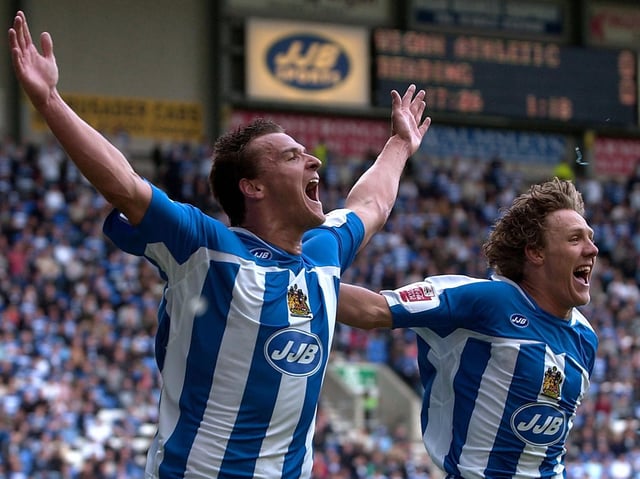 Lee McCulloch
Because McCulloch has worked closely alongside – and is great pals with – Mal Brannigan, the football 'brains' on the club's proposed new board.
And speaking exclusively to Wigan Today, the former Scotland star is adamant good times are ahead for the 'Tics.
"I know Mal very, very well, and he's absolutely brilliant," said McCulloch, who was assistant manager at Dundee United between 2019-20, while Brannigan served as managing director.
"And I actually can't believe how lucky it is that he is one of the guys who looks like they'll be on board with taking Wigan forward.
"He did the same Sporting Director's course I did...that's where we met at Manchester Met, we both came away with Masters degrees with a view to becoming a Sporting Director.
"I also worked alongside him at Dundee United, and he's a fantastic guy, knows his stuff inside out, and he's really professional.
"I know Mal will be a success at Wigan Athletic without a shadow of a doubt.
"I'm actually astonished he's going to be involved at Wigan, I genuinely didn't have a clue it was going to happen!
"But I'll put my neck on the block and say that if Mal Brannigan's involved, I don't see any problems whatsoever."
Brannigan will provide much of the football knowledge and experience in the new-look 'Tics, having also held senior management roles at Hull City, Coventry City, Derby County, Sheffield United, Everton, Dundalk.
Get 20% off our sports subscription package and stay up to date with all the latest Wigan Athletic news with a year's subscription to WiganToday for less than 9p a day. Use promo code TRANSFER20