Wigan Athletic 'looking at' securing Academy starlets
Wigan Athletic's continued period of limbo during the takeover process does not necessarily mean they are wide open to lose any more of their Academy diamonds.
Published 10th Jan 2021, 18:00 BST

- 2 min read
Updated 10th Jan 2021, 19:51 BST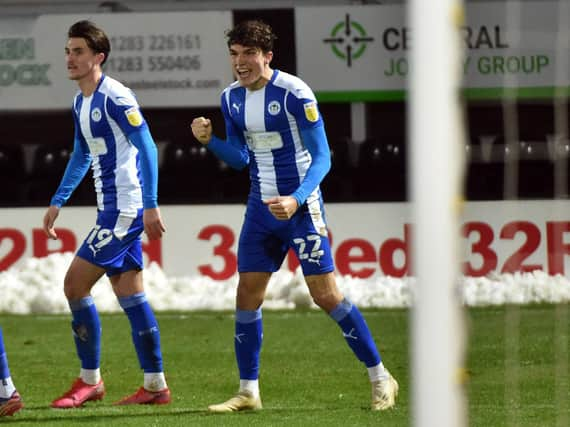 That's the message from administrator Paul Stanley, who says the club is looking to hold on to their starlets beyond the end of the campaign despite interest from elsewhere.
"As far as the younger lads are concerned, we're definitely looking at that," Stanley said. "But that's part of the ongoing process of looking at how the Academy is being run.
"It's been business as usual as far as Gregor Rioch having conversations with players, which has been going on since last month.
"We need to do what we need to do to keep them at the club, and Gregor's job hasn't changed in that respect.
"He's worked with some of these lads for years, they know him and they trust him, he's a really good bloke."
Stanley, though, insists the player's future – certainly in the short-term – would be better served continuing his development in familiar surroundings under the watchful eyes of those who know what makes him tick.
When asked about the interest from Spurs in particular, Stanley said: "I'm not worried about that.
"And I'm not sure a move like that would necessarily be the best for his development.
"At the minute he's playing for the team his mum and dad support, he's just scored a hat-trick (at Burton), the fans are loving it and so is he.
"Bear in mind this time last year his dream would have been to play in the first team.
"He's now doing that, playing well, scoring goals, and a regular in the team
"The only reason he wasn't in the team to start with was because of the squad number situation.
"If we'd have played him, we'd have lost another player in the squad. We had to wait until the deadline so he could go in as a free player.
"I honestly think from his point of view his development would be better served here at Wigan.
"And I would like to think that with his relationship with Gregor, we'd be able to get that across with him.
"Obviously if someone were to offer a million quid, that might be different, but I don't see that happening."