Wigan Athletic 'move to play at Leigh' rumour is hosed down
Administrators in charge of Wigan Athletic have eased fans fears the club may relocate to Leigh.
Published 9th Sep 2020, 11:55 BST

- 2 min read
Updated 9th Sep 2020, 11:57 BST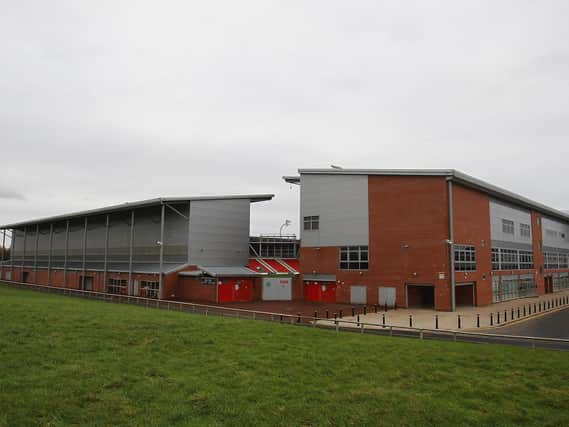 A report in The Sun suggested the American group fronted by Frenchman Gauthier Ganaye would want to play at the Sports Village to save on costs.
Co-administrator Paul Stanley said: "We've not had a bidder proposing moving the club to Leigh. It doesn't mean that someone won't make that offer - but why would we accept that?"
Such a fanciful and controversial move, while it would be cost-effective for the new owner, wouldn't make sense for the administrators, the council - which also owns the Sports Village - or DW stable-mates, Wigan Warriors.
It wouldn't raise enough to pay off the non-football creditors to ensure Latics aren't docked 15 points. And it would leave the administrators with an empty £3m-valued stadium which the Warriors are unlikely - or unable - to operate alone, given the high running costs.
The administrators - in charge of the club since July 1 - have been clear their preference is to sell Wigan Athletic with its three main assets: the DW Stadium - which they value at £3m - as well as the Christopher Park training base (£500,000) and the site of Sharpey's chippy (£500,000).
Stanley said they one bidder had even suggested playing home games on the road at different available grounds each week, which isn't allowed under EFL rules. Clubs exiting administration must have a tenancy agreement on a ground for 10 years (exceptions may be made for building work).
Co-administrator Gerald Krasner, who had previously dismissed the American bidders as 'not serious', was equally dismissive of the idea they may sell the club to an owner who planned to relocate Wigan Athletic to Leigh.
"It's rubbish, the new owners are going to move us to Leigh?" he told supporter Barry Worthington, of Progress With Unity, who is holding a weekly update with him.
"There's no way we're going to be left with an empty stadium... this is not part of a game plan that we are involved in – and you can quote me on that."