Wigan Athletic release season ticket details ahead of Friday launch
Wigan Athletic's season tickets for the 2023/24 campaign will go on sale from Friday (March 10), with supporters having until April 28 to secure their existing seats.
Published 8th Mar 2023, 17:15 BST

- 2 min read
Updated 8th Mar 2023, 17:15 BST
Adult tickets are priced from £349 (£15.17 per game), and junior tickets from £52 (£2.26 per game).
"We said when we first came in that we would start to bring season tickets out a little bit earlier than what the club has done previously," said CEO Mal Brannigan.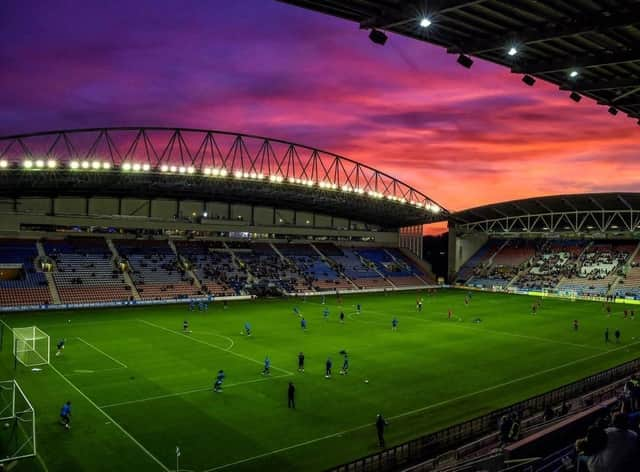 "What we have done now, and will continue to do in the future, is to bring season tickets out earlier, and give the fans the options of pricing at the same time so they know they can get the best value from the first period of purchase.
"We've picked up points in the recent games, and you can see now there is a strength and solidity in the team that Shaun (Maloney) is putting together.
"There's a real togetherness and belief we will be a Championship club next year, so for me, it's about sticking with the team and making sure you can support us in the best way you can.
"If you can do that by paying for your season ticket early and seeing where we are, I'd really appreciate it, as would the rest of the board.
"I think it's vital. We look at all the scenarios that we have within, from freezing the price to matching inflation and going beyond.
"Inevitably, there is an increase, as there is also an increase in running this football club.
"We have to pass some of that on, but we haven't passed all of that on.
"Some of our costs have gone way beyond inflation, but when you look at what we've done throughout the windows, we've tried to incentivise those who purchase first.
"I know times are tough, so we've extended the instalment plan, and gone from four months to eight, if you purchase in March.
"It's to help with everyone's budget, and so they can plan their budgets at the same time."
The price structure is split into three payment brackets - Early Bird, Interim and Regular prices - and supporters will be able to pay over eight monthly payments*.
Season ticket holders will once again be able to claim a free ticket for Latics' first home cup fixture of next season, and the opportunity to claim two free tickets for a club-selected fixture to bring friends or family.
#BELIEVE FansFund Founders are entitled to the discount relevant to their FansFund package, with discounts ranging from 10 per cent - 20 per cent.
Full information on how to activate this discount for #BELIEVE Members will be communicated on Friday.
*By choosing to pay in monthly instalments, supporters are not entering into a credit agreement and their credit score will not be checked or affected. This is a subscription-based model. Failure to pay all monthly instalments will result in the season ticket being suspended until full payment is completed. Supporters who pay any instalments and do not meet further instalments are not entitled to a refund on the initial payments, and season tickets will not be valid until payments are completed.