Wigan Athletic retained lists out
Wigan Athletic have confirmed their retained list for the Under-23s and Under-18s, with seven players offered extended terms and two second-year scholars being offered professional contracts.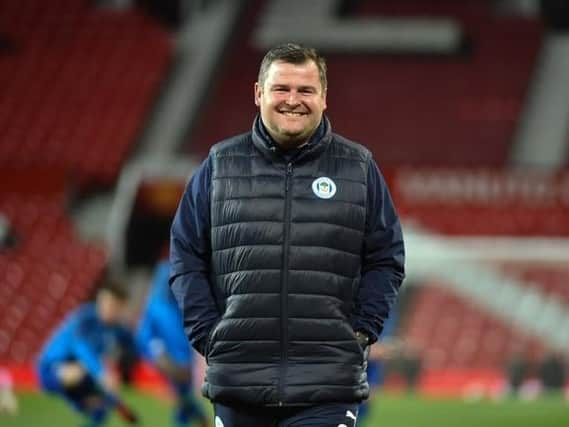 Development Squad players Divin Baningime, Adam Long, Chris Merrie, Alex Perry, Emeka Obi, Jack Sanders and Scott Smith - as well as first-team squad member Dan Gyollai - are mulling over extended terms, while Under-18s players Bobby Jones and MacKenzie O'Neil considering their first professional contracts.
Thelo Aasgaard has signed a third-year scholarship.
"I want to congratulate all of those players who have been offered new or extended terms with the football club and I would like to thank our owners and board of directors for their continued support of the academy," said head of academy Gregor Rioch.
"Naturally at this time of year we have to make decisions on those players we are taking forwards with us into the next season.
"As ever, it's hugely challenging to make those decisions and for all of the positive news we have given to many players, I always say this is the hardest time of year in football as you have to deliver some difficult news to, in some cases, players you have worked with for many years.
"What makes me especially proud is the maturity with which those players handled the news that their futures lie elsewhere; it's a real measure of their characters and the support their families provide them.
"We take pride in the support we provide to those players who will be leaving the club and will ensure that we look after their welfare in the best way possible, in terms of supporting their future careers."
Under-23 players James Aspinall, Will McGuffie and Tylor Golden will leave the club following the expiry of their existing professional contracts.
Patrick Webber, Joe Piggott, Oliver Crankshaw, Charlie Jolley, Luke Robinson, Kyle Joseph remain under contract.
Under-18 players Louis Isherwood, Ollie Broe, Harry Jolley, Joe McWilliam will leave the club at the end of their scholarship.
The following first-year scholars will enter the second-year of their scholarships next season: Sam Tickle, Jason Fulton, Kieran Lloyd, Marcus Snell, James Carragher, Baba Adeeko, Zach Dobie, Harry McGee, Harry McHugh, Tom Costello, Sean McGurk, Millen Brown.
The following Under-16 players will begin their scholarships and join the Under-18 team next season: Adam Brooks, Charlie Hughes, Chris Sze, Sam Campbell, Tom Watson, Owen Mooney, Kian Monks, Arthur Lomax, Levi Welsh, Alfie Devine, Dan Smith.