Wigan Athletic: The 12th Man - 'There will be more pain to come, but rest assured the light will appear. And who knows? One year on, you may feel exactly how I feel about my club right now'
The third part of this week's bumper edition including losing the battle but winning the war...a unique take on administration from a rival viewpoint...and best wishes to a long-serving and popular member of the Supporters Club...
Published 7th Aug 2020, 10:59 BST

- 6 min read
Updated 7th Aug 2020, 12:31 BST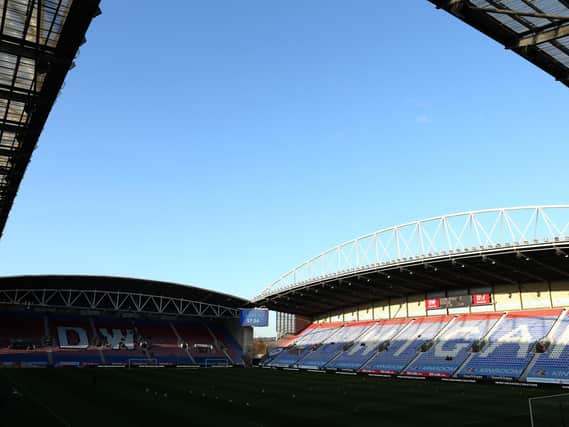 So that's that then – just 34 days after Wigan Athletic were plunged into administration and all of our lives were turned upside down – we were officially relegated from the Championship. Ending a two-year stay in the second tier of English football, a relegation that this side indeed this club should not be facing. A relegation brought about by people with no interest in our football club, our town or us. A relegation brought about due to a lack of proper oversight by the football authorities that are supposed to protect us, a relegation that has done, and will continue to do, untold damage to our football club and our town. Some 75 livelihoods have been lost as a result, and this is just the tip of the iceberg. It wasn't surprising to see the appeal rejected out of hand. Disappointing, yes, but not at all surprising. It is just yet another marker in an unbelievably awful year for all of us – Wigan Athletic or otherwise. I fail to see what could possibly be seen as 'force majeure' if Wigan Athletic's case doesn't apply. The Football League may as well remove the right of appeal, because if our case doesn't warrant a rethink of the penalty, no one's will. As important as it is for us to now focus on the future, it is important to take stock of what has happened over the last few weeks. The very soul of our club has been ripped out through no fault of our own, and we are now in a very real battle to salvage anything tangible. This should not have been allowed to happen, just as the original Wimbledon should never have been allowed to move to Milton Keynes. Just as Ken Anderson should never have been allowed to get his hands on Bolton Wanderers, and Bury should never have been allowed to fall out of the Football League. There are countless other examples, but these are some of the most stark. All efforts now need to be concentrated on securing a buyer for Wigan Athletic, someone who will safeguard our future – in the near and long term. Sadly Dave Whelan MK II is not going to come over the hill and spend multi-millions returning us to the Premier League. Football has changed considerably since 2005, when we were promoted to the Premier League. The kind of money Dave spent back then may allow you to scrape into fourth bottom in the Championship these days, but even that is too rich a price for us as events over the last few weeks have shown. It'll be a long time until we return to the upper echelons of the football pyramid, if we ever do, but that isn't necessarily a bad thing. Whatever we can salvage of the club – be it the academy, the stadium, the training grounds – see us at an advantage over other clubs in League One. But that shows how important it is that we see new ownership take over soon. Let alone the fact the season begins in just under six weeks, and we currently have no owners, not to mention a squad soon to be sold from under us, and a stand-in management team. Dependent on the club being sold in the next few weeks, starting up and re-building in League One next season could well be one of our biggest achievements yet. We may have lost the battle, but we won't lose the war.
Being a Bolton fan whose club was in administration only a year ago, I was shocked by the news Wigan Athletic had gone into administration. No warning, nothing, that administration was coming, unlike Bolton. Being rivals, it would have been easy to gloat, but my first thought was not one of enjoyment, it was one of sorrow, as I know all too well how Wigan fans will be feeling. When we went into administration, we had no idea what to expect. We assumed Ken Anderson was gone, we would be taken over, and all would be well within weeks. However, what followed was fire sales, failed takeover bids, leading to almost going bust, until the takeover was finally agreed. There is no way Wigan are in the same peril and financial mess we were. But while at this moment in time the fans will be feeling there is no hope – possibly no club – and where their next owner is coming from, perhaps it is better to look at administration like this. At the start there is a massive storm that you cannot see ending. After that you enter a long black tunnel, which shelters you from the storm, but you cannot see anyway out. Then after a long painful process, you see a chink of light which gets bigger by the day, until you come out of the tunnel into sunshine. I could not see a way out for Bolton. However, one year on, and despite us being in League Two, I have never been so excited about the future of our club. Going into administration allowed us to press the reset button and emerge effectively as a new club with fantastic owners who, while not wealthy will look after Bolton Wanderers. One year ago, I never thought that would happen. Wigan will survive – the infrastructure is fantastic, there will be more pain to come before the light appears, but rest assured the light will appear. And who knows? One year on, you may feel exactly how I feel about my club right now. I wish you all the best and hope Wigan survive. Rivals we may be, but as part of the football family. I want to be at the DW again soon.
Mick Wimsey, vice chairman of the Wigan Athletic Supporters Club
For Roy 'Spike' Highton: Honourable treasurer, one of the five founder members of the official Wigan Athletic supporters club and, just as important, one of my best friends. A couple of weeks ago I was told Spike (who everybody knows Roy as) was in hospital, waiting for treatment. On Sunday evening, Spike sent me a text explaining he was sorry for not being in touch, but had been unable to speak for long periods. I have known, loved, and argued like cat and dog with Spike over which hotels we should book or not book for weekends away. Being honorable treasurer, he got his wish most off the time. Spike loves Wigan Athletic, loves the people, and goes to great expense, time and effort to watch our beloved family football club, which everyone knows is under dark clouds at this present time. On matchdays, Spike comes into our closet room with briefcase in hand, says hello in the same manner (which is not printable), same passion, same gusto, asks who the referee is followed by 'is the flash in', opens his case up and goes for a pint of awful lager (his words, not mine). He never leaves a drop and usually sinks four or five before kick off - while complaining about the price. Hey, that's why he's our treasurer! Spike's persona on first appearance is loud, aggressive and could be deemed as rude. But these words could not be further from the truth. He is without doubt one of the funniest, warm hearted and genuinely honest people I have had the privilege to meet. Our roles in the Supporters Club are voluntary, roles which we cherish and are proud to hold. But Spike never complains (other than when we spend) while filling a role which takes up valuable time while at home. I am not really sure what or how Spike's health will be following his treatment' but I know my friend is ill and not being good with words. I wanted him to read this short ditty and hopefully understand that he is loved not only by his great family, but his family at Wigan Athletic, and that I say a little prayer for him. Roy, we have had 30-plus years of being mates - not all good - and for the arguments and bad things said between us, please accept my sincere apologies. The good times we have shared, I will never ever forget. Please keep your spirits up and work hard with the treatment, and cry if it helps - because sometimes it's good to cry even for a man. I cannot imagine what you must be going through along with your family, but it is a testament and proof of the bloke that you truly are a fighter. I hope our friendship will continue for another 30 years on God's green earth, share the awful lager in the club, and I look forward to booking another expensive hotel with you next season. You are a great friend and an honourable treasurer. Spike, as Roberto said, 'BELIEVE'. See you next season, mate.