Wigan Athletic victims of a 'sham' facilitated by EFL and FA - Luton chief
Luton Town chief executive Gary Sweet has slammed the EFL and Football Association's role in Wigan Athletic's ownership 'calamity' - insisting the 'good guys' have been left to pick up the pieces of a 'sham'.
Published 6th Jul 2020, 10:07 BST

- 2 min read
Updated 6th Jul 2020, 10:12 BST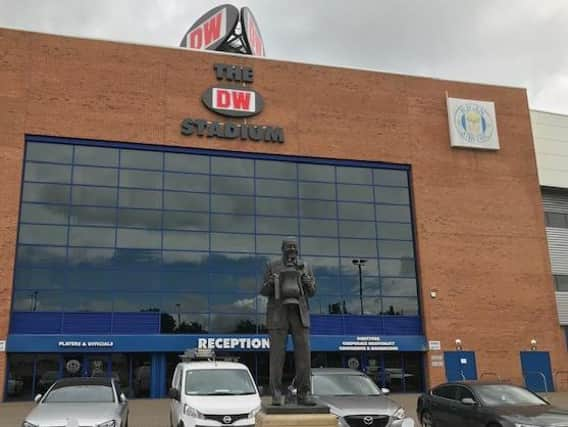 The Hatters themselves have had financial difficulties in recent years, having been through three administrations in the space of nine years before recovering to reach the Championship last summer.
But the big difference, Sweet says, is Wigan's demise has been almost entirely manufactured by the failings of others.
"Their shock administration this week teaches us that no club should be complacent and apparent stability isn't all it seems," said Sweet, writing in Luton's matchday programme on Saturday.
"There are so many issues that can be discussed with this calamity of a situation that I don't know where to start.
"They're good guys at Wigan. Decent people who we've got along very well and people I genuinely feel for at this time.
"However, recent decisions around their approval of ownership leave a lot to be desired, as does the EFL and FA's inability to recognise and block such a sham.
"And for the administrator to claim that their crash had been brought about by a pandemic is farcical.
"It's about time an independent authority was appointed to control licence to own shares in football clubs.
"If you need a licence to own a dog, you should need a licence to be responsible for such an important community asset that is so important to the vitality and viability of our own towns and cities.
"To be clear, we don't take pleasure in seeing this happen to other respectable clubs and deeply sympathise with their supporters.
"But football is rapidly becoming morally corrupt, and any club spending 168p on wages for every £1 of income cannot claim sympathy from those trying to operate sustainability.
"Clubs at every level are too greedy and self-serving, and so-called owners are way too egotistical and self-promoting to give a damn about the wider game.
"Our apparent beautiful game must be seen as a single living organism, if it is to survive, which means clubs and owners must think of themselves and take responsibility for their club and the game as custodians.
"Wigan may be the first during our virus-hit world, but the signs have been there for years and they won't be the last.
"I would welcome external intervention by a more responsible party to govern our sport.
"If football cannot keep itself in check somebody else needs to."