Adrian Lam reacts to Wigan Warriors' Challenge Cup semi-final loss
Adrian Lam was "devastated for everyone" after Wigan's hopes of reaching the Challenge Cup Final collapsed.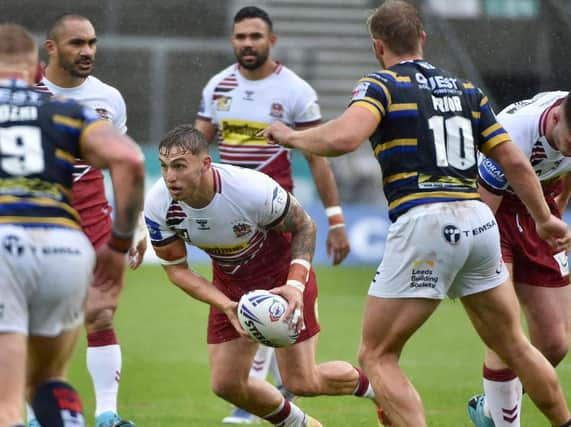 They were beaten 26-12 by a dominant Leeds side in today's semi-final.
And coach Lam plans an urgent review to see why the frontline players who had performed so well for large parts this season didn't produce the goods in a sudden-death situation.
"I don't know what happened at the start, we were out-enthused," he said.
"We wanted to play the same way as Leeds did but they executed it better. In the first 20 minutes we couldn't get off our line and the first time we got up there, we dropped the ball on tackle two - it was unacceptable.
"The team's been playing well, we've ticked every box apart from this.
"We'll have a look in the review, it's not ideal what's unfolded. We have a lot of experience there and we haven't nailed a big game, so there are questions I need answering, because we'll be in a similar situation soon. We'll get to the bottom of it."
Leeds coach Richard Agar felt the miserable weather worked in their favour.
"The conditions took away some of Wigan's quality," said Agar, who dedicated the victory to legend Rob Burrow - fighting motor neurone disease - and injured centre Harry Newman.
"I thought the conditions could suit us a bit more than Wigan, when you have a player like Bevan French, it goes without saying it takes something away from him."
"Wigan have some dangerous players and they've aimed up really well this year. We thought they'd be tough to break down.
"I'm just really happy on a number of levels. The players have committed to everything we've asked of them."