Edwards on readjusting to league - and his involvement next year
Shaun Edwards doesn't envisage any teething problems readjusting to rugby league when he takes charge of his hometown club.
Published 9th Aug 2018, 23:04 BST

- 4 min read
Updated 13th Aug 2018, 11:34 BST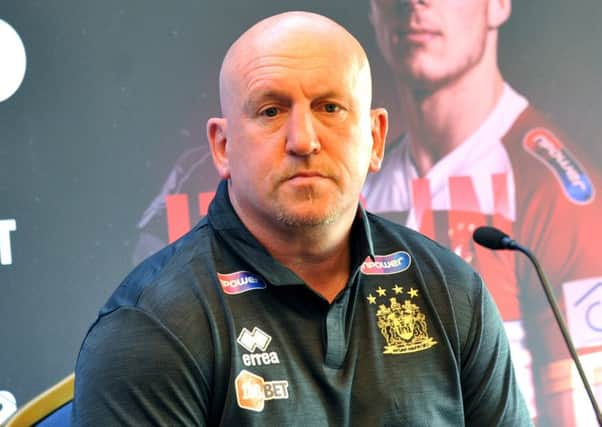 The Wigan legend was unveiled at the DW Stadium today alongside Adrian Lam, who will be interim coach in 2019 while Edwards completes his duties with the Wales RU side.
Edwards' playing record in league has few peers, but he has never coached in the sport in which he made his name - and chairman Ian Lenagan says this 14-month spell before he takes charge is another advantage as he studies the changes and tactics.
As far as Edwards is concerned, he does not see any issues with switching codes again.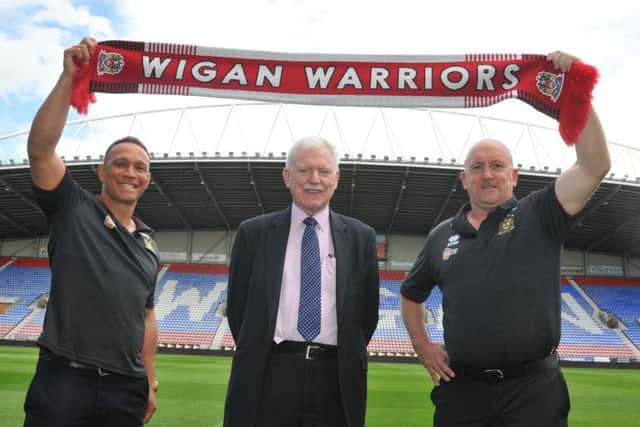 "I was asked when I joined rugby union about not being involved in the sport for 18 years, since I captained England Schoolboys," said Edwards. "They asked me then how I'd cope going into union, and I don't think I did too badly there, did I?
"There are tactical changes to the game, obviously. In the end, the game is still the same; there's big men in the middle, you need two tricky halfbacks and on top that, you need a tricky hooker who will understand the game.
"Plus you need talented athletes on the outside to finish the tries off. The game was like that when my heroes played for Wigan in the 1950s, and it will like that in another 40 years too, I think.
"I remember Lawrence Dallaglio's book, which I wrote the foreword for, saying I came in from league with the attitude that it was the same ball, the same posts and the same pitch: keep it simple. I've always thought it was a good way of coaching. That's the attitude I come back to rugby league with.
"I've took a risk to come here. The main reason I've done that is to challenge for trophies with Wigan. But it was time to have a crack at rugby league. Ian offered me the opportunity and it just felt like the right time."
Lenagan revealed he had previously tried to prise Edwards away from union when he was in charge of London, and says he was always his No.1 target.
"He has been successful at everything he's done. Who better?" said Lenagan, who confirmed current assistant coach John Winder would have served as interim coach if Lam was unavailable.
While the arrangement is unusual, Lenagan says it is "so logical".
"Adrian is the next head coach of the NRL. This could get him get his next job," he said. "He will bring a touch of halfback magic, and open play, which we need to see. But Shaun Edwards will be in the background. He will be involved."
Edwards, who cut his coaching teeth with Heineken Cup winners Wasps, will do some consultancy work in between helping Wales prepare for next year's World Cup.
And while he hopes to still be involved with Wigan, he stressed he will not interfere with the way Lam coaches the side.
"When the internationals are on, it's absolutely full-on, you're with Wales full-time," said Edwards, who says he was a huge admirer of Lam as a player.
"Outside of that, what I did last year was some work with Cardiff Blues in a consultancy role and I'll do that again with Ospreys - but later in the week, I'll be driving up to Wigan and watching training.
"I won't be doing any coaching though, it will be all over to Adrian. We will speak on the phone regularly - but he's the boss during his period in charge."
Lenagan said he is excited about Edwards bringing fresh ideas from his time in union - something the former GB captain seemed to take satisfaction from.
"What was amazing about Wasps is that we weren't a big club," said Edwards. "We did it against the odds. We were ahead of the rest; we were the first team to bring the blitz defence in, the first team not to kick the ball out and keep it in play rugby league-style. That was pleasing, because we did it against the odds.
"People ask what our ambition is; it's to get into big games first and foremost, then winning them is your aim. Our attitude at Wasps was built around that; get to the big games, then back ourselves to finish the job in the final."
Shortly after hanging up his boots, Edwards gained coaching experience by shadowing current-England boss Wayne Bennett at Brisbane Broncos.
"I sent Wayne a text last night saying I was going to be unveiled as the new Wigan coach and he text me back and congratulated me," he said.
He has also spoken to current incumbent, and former team-mate, Shaun Wane.
"When Shaun made his decision, I spoke to him," he said. "I spoke to him the other day too; he sent me a text and we had a chat about how much he'll enjoy Scotland - and he wished me well in rugby league."