New Super League structure is fairest system, reckons Steve McNamara
Failing to fulfil all their fixtures would not detract from lifting the League Leaders' Shield if Catalans Dragons finish top of the table, says coach Steve McNamara.
Published 11th Sep 2020, 12:07 BST

- 3 min read
Updated 11th Sep 2020, 12:10 BST
With the distinct possibility that not all clubs will be able to play their full quota of 20 matches before the end of the regular season, the league has ruled that positions will now determined by points percentage.
The Catalans have played three matches fewer than most of their rivals and, although they will make every attempt to fit all the games in, McNamara says the radical new format was the fairest way to see out the disrupted campaign.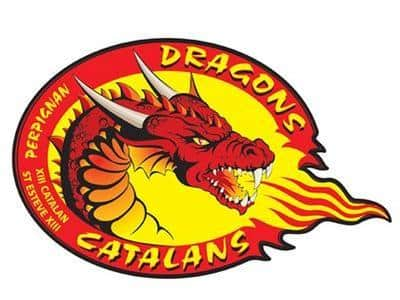 "With the current situation, a system had to be put in place," he said. "It can't be equal but it can be fair and this is the fairest solution.
"You can't punish a team because it hasn't been able to play as many fixtures as the others through no fault of their own.
"It wasn't our fault we had the weekend off because of the World Club Challenge or that Storm Ciara hit us or that Leeds didn't come to us before all of the initial breakdown.
"We will play as many games as we possibly can but, if we run out of time, a system is in place that is fair to everybody."
The Dragons' last two matches, against Wigan and Leeds, were postponed after four players tested positive for Covid-19 and the squad only emerged from 14 days of isolation on Wednesday.
That has left McNamara with just two training sessions to get his squad into shape for the visit of the Warriors to Stade Gilbert Brutus for the first match to be staged in France since March.
"It's a risk," McNamara said. "Being isolated, not being able to move for two weeks - the only time we could go out was to get the testing done - and then back out and start to run again.
"I spoke to (Hull coach) Andy Last about how some of their players dealt with it or didn't deal with it and it's about getting that balance right.
"You've got to do enough work to enable them to be ready to play the game but, if you do too much work, then you're going to be in trouble come game day.
"Hopefully we haven't lost too much. We were going OK before the break and we've named a squad that is fit and able to participate and play strongly in this game."
In addition to enjoying home advantage after playing all five previous games since the resumption in England, the Catalans will be boosted by the presence of a crowd, with 5,000 season-ticket holders and sponsors allowed into the stadium.
Wigan have been granted immunity from quarantine and will adopt the Catalans' method of flying in and out on the day.
"It's going to be a tough exercise," said coach Adrian Lam. "We're aware we need to be mentally up for it.
"For some people it will be a five o' clock wake-up and we'll be getting to the ground and sitting around for four hours.
"We know what the challenges are and, if we come way with the two points, everyone knows it's going to be an amazing job.
"They've been doing this every week, it must have been tough on them."