Police accused of 'stonewalling' attempts to find missing ex-Wigan Warriors, St Helens and Bradford Bulls player Bryn Hargreaves
US police chiefs involved in the search for ex-Wigan Warriors and St Helens player Bryn Hargreaves have been accused of 'stonewalling' attempts to find him.
Published 27th Mar 2023, 11:52 BST

- 3 min read
Updated 27th Mar 2023, 12:36 BST
Watch more of our videos on Shots!
and live on Freeview channel 276
Visit Shots! now
That's the astonishing claim from a private investigator hired by the Hargreaves family, who earlier this month confirmed Bryn's body had been found - almost 14 months after he disappeared in West Virginia.
Despite numerous 'extensive searches' by the local Sheriff's Department since he was first reported missing in January 2022, Bryn's body was discovered by hunters - only yards away from his home.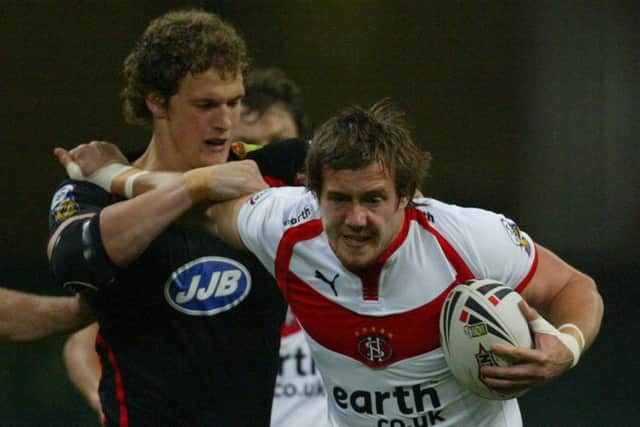 Indeed, as Bryn's mum, Maria Andrews, claimed, it wasn't until her and Bryn's brother, David, flew over for answers that any search was conducted at all.
"They didn't carry out any searches till me and my son landed there from the UK, and then weeks later, when they finally agreed with us to do searches," she posted on Facebook at the time.
Now the private investigator hired by the family to conduct his own enquiries, Ken Cornell, has gone even further in his scathing criticism of the authorities - and in particular lead Detective Sergeant Stephen Currie.
"I was not getting anywhere with detective Currie…every time I requested permission for a search I was getting stonewalled," he told MailOnline. "If he had allowed me to deploy a search and rescue team I suggested from Tyler County, West Virginia, I believe with 90 per cent certainty that we would have found Bryn way before this.
"Detective Currie is the most undiplomatic person I've ever had any contact with in my life.
"If I'd been working in the area where I live, every officer that I know would have done their best to help me out.
"But he did not want me involved in this and did not want to have any contact with me.
"Bryn's mother asked why he wasn't found and Det. Currie said that maybe it was because of snow on the ground.
"But I have pictures from the day they searched and there was absolutely no snow on the ground."
Cornell has also questioned whether the police dogs and handlers used in the search had been 'properly trained' for the task.
"My later dealings with the same dogs on a search of Cheat Lake convinced me the handlers and their dogs were not trained properly due to our conversations with experts in the search and rescue field," he added.
"If the dogs or their handlers had been properly trained, there is no reason they wouldn't have found Bryn as the temperatures were high enough that there would have been a scent, but they didn't.
"In addition, I cannot understand why in August, we specifically suggested to the Sheriff's Department that we re-search the woods closest to Bryn's home, we and Tyler County Search and Rescue were refused by Detective Currie."
Former Balshaw's Church of England High School and Runshaw College student Hargreaves, who also played for Leigh Centurions and Bradford Bulls, moved to the US a decade ago following hi s retirement.
He had previously lived in Pittsburgh with his American wife, Amy, although they divorced after four years.
The Monongalia County Sheriff's Office say they're waiting for an autopsy before confirming cause of death.
Hargreaves' mum, Maria, told the Independent: "One word won't cover how I feel. There are so many, but I'm distraught and tormented to say the least."