Reserves to be axed next year - will it return in 2022?
Clubs have decided to put the reserves on hold next year.
Published 17th Jun 2020, 09:16 BST

- 2 min read
Updated 17th Jun 2020, 09:18 BST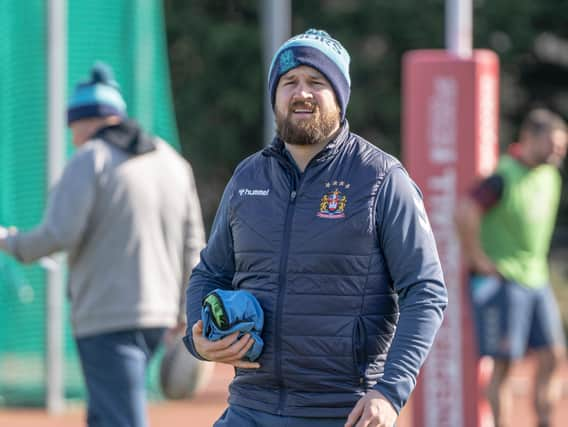 The rest of this season had already fallen victim to the coronavirus crisis.
And the reserves competition – which had only been revived this season – is now expected to be kept on ice in 2021 in a cost-saving measure, with the hope it will be brought back in 2022.
The academy is likely to raise from an Under-18s to U19s next year.
Clubs made their position clear at a recent Super League regulatory meeting, confirmed an RFL spokesman.
He said the RFL Board has yet to formally ratify the decision but is expected to approve the plan.
Wigan's reserve team coach Darrell Goulding said: "My own personal opinion is it will be scrapped next year but we're still waiting for confirmation.
"Hopefully it will be back in 2022 because, in my opinion, reserves is the best pathway for developing players.
"Even this year – while the competition was by no means perfect – it was building and we were seeing the benefits of why it was brought back in the first place."
Rugby league operated with a reserve team, under various names, for many years before dropping to a U19s.
Those too old, and not in the first-team, could only get game-time by playing on loan or dual-registration for another club. But the system, thought to be favoured by clubs as it was cheaper, was fraught with problems and frequently criticised.
For a spell, Wigan and some other clubs tried to revive the reserves with 'friendly' fixtures arranged between themselves, before enough support was garnered to revive a competitive league this year.
And though the rest of this season has been wiped out by the coronavirus crisis, the RFL has not ruled out the prospect of clubs arranging their own friendlies or even playing in a Nines tournament once rugby league returns.
The cost of testing may prove one obstacle, and Goulding said: "We don't know the first-team fixtures yet, and what the workloads are with midweek matches.
"The RFL did propose a Nines event and maybe that is something they'll explore to pool resources at one venue.
"If we have got lads who need game-time then that is something we'd be keen to do."