Ryan Sutton dedicates try to grieving Wigan family
Former Wigan prop Ryan Sutton dedicated his first NRL try of the year to his grieving mum.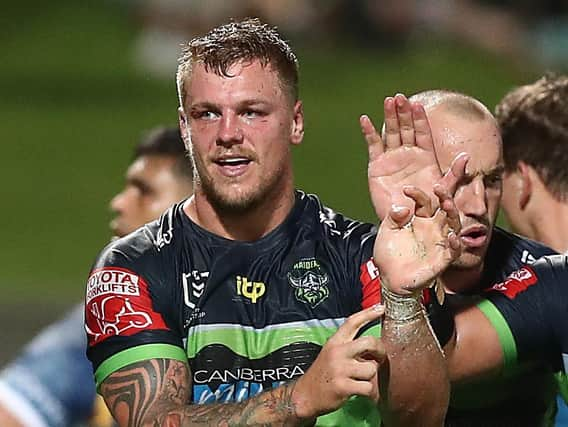 The 25-year-old is in the Canberra side for tomorrow's clash against Penrith, having run 180 metres with the ball and scored a try in a victory against the Gold Coast last week.
"To get over the line was special and I dedicated that one to my mum, and my family back home," Sutton told Brad Walter's weekly NRL roundup on rugby-league.com.
"She lost her cousin the other day to cancer and that was for him.
"I don't really wear wrist strapping or anything but I said to my mum that if I did score a try, which doesn't come often, I would dedicate it to him. He was definitely looking over me."
Sutton left Wigan after the 2018 Grand Final victory to move to Canberra and though he is enjoying huge success Down Under, tragedies such as this - particularly during a pandemic - hit home that he's so far away.
"I was on the phone to mum and she was in tears," said the ex-Ince Rose Bridge junior. "All I wanted to do was give her a big hug and we are in a real hard position at the minute, with Covid and whatnot, not to be able to see your family."