Sean O'Loughlin sights on 'exciting' move into coaching
Sean O'Loughlin hopes his move into coaching will ease the pain of hanging up his boots later this year.
Published 21st May 2020, 07:35 BST

- 2 min read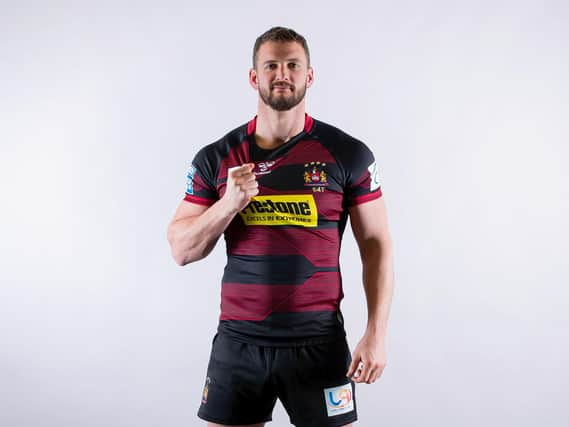 The Wigan captain had already said he will call time on his glittering playing career at the end of 2020.
O'Loughlin, who turns 38 in November, has seen many former team-mates struggle to adjust once they quit the sport.
But his move into coaching with his hometown club will, he believes, give him a fresh challenge.
"I've got a contract with the club, an add-on for when I finish playing, which is two years on the coaching side," he told the Micky and Woody podcast.
"It's something I'm looking forward to.
"I know retirement will be hard, but being involved with the game will be positive. For me, even though it's rugby it's starting at the pile a little bit.
"I'll slot in where the club wants me to, but it'll be starting over in terms of winning things as a coach rather than a player and helping the young lads come through, helping them develop.
"It's something I've enjoyed doing until this point and I can put even more hours into it when I've finished playing.
"It's something different, your outlet as a sportsperson is that competitiveness. As a coach you can be competitive but you can't control a game, and so you need to channel it into making players better and then they'll go out and do that for you."
He was talking to former Wigan team-mate Micky Higham and ex-Warrington prop Paul Wood during their podcast, which also featured Wigan's UFC fighter Mike Grundy.
O'Loughlin has already prepared himself for the next chapter of his career by assistant Shane Eccles, Darrell Goulding and the other junior coaches at the club.
"I've been involved with the academy for the last four or five years and seeing Morgan Smithies and Ollie P, having a chance to work with them as 16-year-olds and now being on the pitch alongside them, I've taken a buzz out of that," he added.
O'Loughlin had earlier said he hadn't given much thought to the possibility of deferring his retirement plans due to the coronavirus crisis.
"This year could be a really long season, we don't know when it will start up, when it will end," he said.
"If it gets to the point when we're playing two or three times a week, this season may finish me off!"
He says one positive to emerge from the lockdown has been greater support for the players' union, via the GMB, which is represented by his former Great Britain team-mate Garreth Carvell.
O'Loughlin hopes they have a say as officials sketch plans for the rest of the 2020 campaign – with games almost certain to take place behind-closed-doors.
"If one good thing comes from it from a player's point of view, it's powers-at-be need to listen to players a bit more, and the players need a stronger voice than in the past," he told Betfred's The Last Tackle podcast.