Super League to bring in new club - do Toulouse fit the bill?
Clubs have voted to return to a 12-team Super League in 2021 and French outfit Toulouse have become the first to submit an application to fill the vacancy.
By Phil Wilkinson
Published 3rd Nov 2020, 18:01 BST- 1 min read
Updated 3rd Nov 2020, 18:04 BST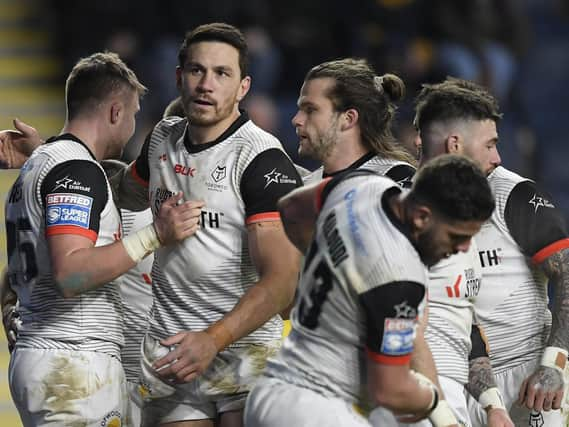 The competition was reduced to 11 teams following the withdrawal of Toronto in mid-season and, following the failure of the Canadian side to regain their place for 2021, clubs were given the option of sticking with 11 or reverting to 12.
A vote for the latter will now trigger a mini-licensing process, with clubs from the Championship and League 1 given the opportunity to press their case to take Toronto's place.
Toulouse were top of the Championship before the season was suspended in April and president Bernard Sarrazain has confirmed his club want to take Toronto's spot and line up alongside neighbours Catalans Dragons in Super League.
London Broncos, the last club to be relegated from Super League, will also have a strong case while Featherstone, Leigh, Widnes, York and Bradford are expected to throw their hats into the ring.
Super League executive chairman Robert Elstone said: "Robert Elstone said: "Our clubs unanimously voted for a 12-team Super League in 2021. The process of choosing that twelfth team will start as soon as possible.
"We are committed to ensuring that the process is independent and impartial, and stands up to scrutiny, and accordingly, ensuring the committee is properly constituted and clearly mandated is our first priority."